U.S. Relations with Cuba: Told by people who experienced Cuba firsthand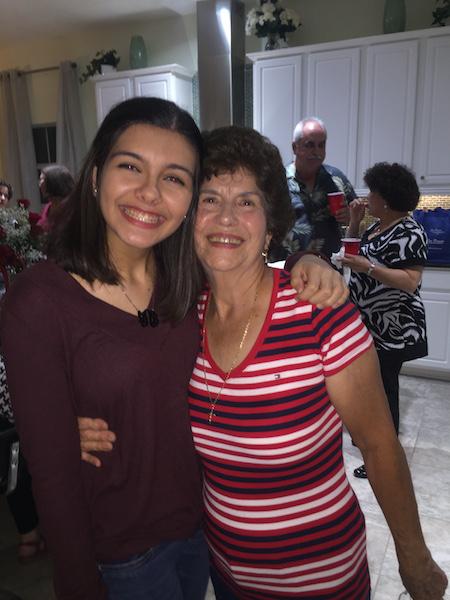 On March 21, 2016, President Barack Obama was the first president to visit Cuba with his family since Calvin Coolidge in 1928. In lieu of his visit, an image of Raul Castro and President Barack Obama shaking hands circulated through social media. Obama's highly anticipated visit to Cuba appeared to be an important step to mending the United States' relationship with Cuba. During the visit, the two countries bonded over their mutual love of baseball. The Tampa Bay Rays took on the Cuban Nationals. For those unaware of the situation in Cuba and the many hardships Cuban Americans endured throughout the 1950's, this appeared simply to be a monumental baseball game that would likely be recorded in history books to come. For the many parents and grandparents who immigrated from Cuba to the United States, this was much more than a baseball game. One popular discussion during this visit was the infamous U.S. Embargo against Cuba and the talk that it may be lifted. The U.S. Embargo against Cuba prohibited the United States from exporting goods to Cuba. This was imposed because the U.S. did not want to associate themselves with a communist country; the embargo was supported by a majority of Cuban immigrants. Talk of the embargo being lifted brings back many heart wrenching experiences which result in many Cuban Americans not sharing the same enthusiasm as many others.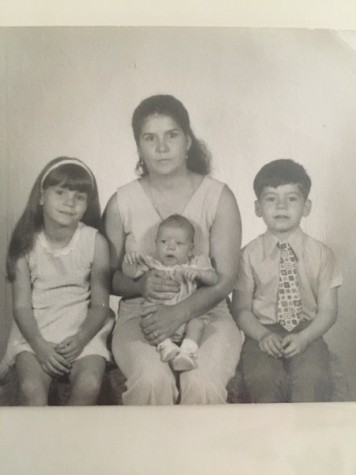 When did you leave cuba and how old were you? What/who did you leave behind?
"I left Cuba after the revolution. The revolution was in the 50's. I left in 1980. During the Mariel Boatlift I was 12 yrs old and we left everything behind. I only came with the clothes on my back. Flip flops and a pair of shorts." -Carlos Orama (Emily Orama's dad)
"I left after the revolution in 1989. I was 15 years old. Besides  my parents, I left behind my entire family. When we left, we brought one small suitcase for the three of us. We weren't allowed to bring many pictures or belongings, other than what could fit in the suitcase." -Karvel Toranzo (Teresa and Isabel Toranzo's dad)
"I left after the revolution in 1965. Six years after." -Rafaelina Alvarez (Vanessa Alvarez's grandma) 
"We left Cuba after the revolution in 1965. I was thirteen years old. When I left cuba I had to sneak out in a boat and we spent five days lost at sea. We left in an 18 foot boat with 21 of us. I was the youngest one. When I got to this country I was barefoot; I had nothing. We had no clothes, no shoes, no money, nothing." -Julie Gonzalez (Anna Padron's grandma)
"I left Cuba in 1961 and I was thirteen years old"- Jorge Gonzalez (Anna Padron's grandpa)
"I left Cuba in 1961 after the revolution happened. The revolution was in 1959. I was 21 years old and expecting a baby." -Grace Padron (Anna Padron's grandma)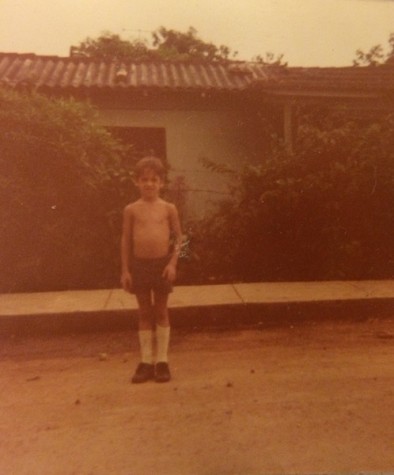 What caused you to leave Cuba and how did you leave?
"We left because we had different political views and opposed the communist Cuban government. We left with a tourist visa to Panama and we stayed there for one year as essentially illegal immigrants until we were able to get American visas and come to the us in 1990. Our plane was delayed for almost 12 hours. We left at night in a very run down small plane filled with cockroaches. The night we left, there was a huge rainstorm which the plane wasn't equipped to handle." -Toranzo
"Fidel Castro took everything away from my family. He confiscated every property that we owned, so we decided to leave Cuba, and we got to the United States as Cuban refugees in 1961." -Jo. Gonzalez
"We left Cuba because Castro was a communist, and my parents did not want us to grow up without freedom of speech and freedom to do whatever we want. In addition to that, they had confiscated everything my parents had worked real hard for. When I say confiscated, they came to my father's property and told us that it was no longer ours and they took the keys. My brother, who was 15, was taken to jail three or four times because he was against the government and every time he spoke up he was taken to jail. A friend of my dad that was working for the government told my dad that we needed to get out of the country because one of these days we weren't going to see him again. So on May 1, 1965 we closed the doors of the house we lived in Varadero, and we went to a different neighborhood and we found a group of people who built a boat. We got into the boat and we started rowing and rowing until we were far away from the coastline. We didn't have any food or water, and on the fifth day, we ate raw fish and after that we saw a cargo ship. With a little mirror, we signaled and they picked us up and a US Coast Guard brought us to Miami." -Ju. Gonzalez
"The communist revolution and the future of our children. That's why we decided to leave. We left on one of the last flights of Pan American airline." -Padron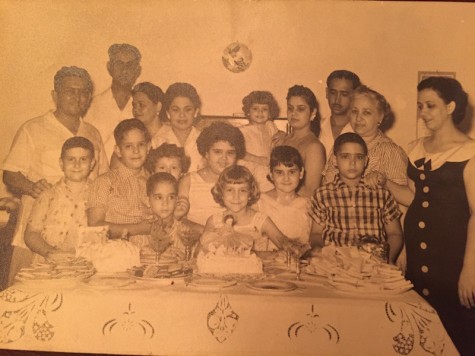 How do you feel about all the publicity surrounding Obama's visit to Cuba?
"The media keeps focusing on how it's going to be easier  for Americans to visit Cuba and how there's Internet, but no one has talked about how Cuba needs democracy and freedom. Hopefully your generation can make that happen and be able to see that change for those of us who possibly will never be able to." -Toranzo
"I feel like nothing is going to be fixed. They get all this money to put in their pockets. The people don't see change, everything is the same. I don't expect anything to change." -Alvarez
"I believe Obama's trip to Cuba is not going to change anything, the only people that are living the good life are the Castros. The regular people of Cuba earn roughly twenty dollars a month. When you go to school, they tell you what you are going to be you don't get to choose." -Ju. Gonzalez
"I feel like the governemnt still controls everything and if they lift up the embargo Castro will be the one dominating everything and it is not going to help the Cuban citizens." -Padron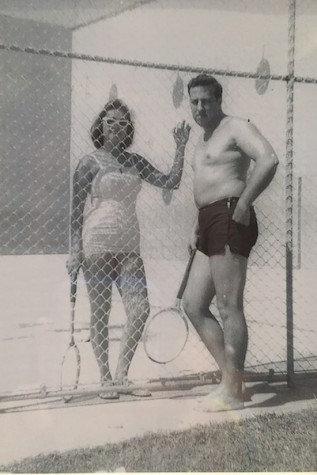 Would you ever go back and visit Cuba?
"Yes, one day I hope to go back and see the place where I grew up." -Orama
"Castro took everything we had. As long as Cuba is communist and as long as the Castros are there I will never go back. They took my childhood, my childhood is torn apart by them. I came to a country with nothing, a beautiful country because I am very grateful, but I will never go back to Cuba." -Ju. Gonzalez
"Of course, it's my home country, and I would love to go back when it's the right time, hopefully in the near future."  -Toranzo
"Well, I have a nephew in Cuba. It's my country, but I don't know if I ever want to go back. My nephew wants to see his aunt because he's never met me. Maybe for him I would go, but I'll wait to see if anything gets better. I haven't been since 1980." -Alvarez
"I came to the United States as a Cuban refugee and as long as the communist government is dominating Cuba I will not put foot in there." -Padron
After hearing the stories of the many Cuban's that experienced the communist government, it is clear that there are a lot of changes that need to be made in Cuba before the relationship with the United States is repaired. The interviewees share one main thing in common, they all had to leave a country they loved and  to move to a country where they did not speak the language. They left  Cuba to pursue the American dream and to ensure that their children would enjoy all of the freedom that we enjoy today.