The Extinction Crisis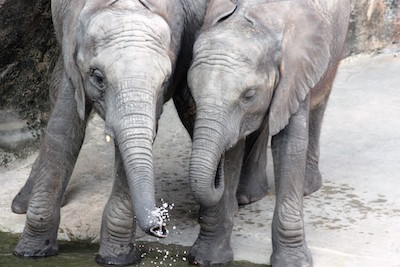 Every day, civilization takes steps to advance: houses are built, businesses are created, and scientific discoveries are made to help better the lives of the human race. However, there has been minimal concern for the 8.7 million species other than humans that are affected each day by industrialization.
Poaching, habitat destruction, overfishing, and a wide range of other human activities are conducted in the hopes of earning a profit and achieving ulterior motives. These recent causes for the endangerment of various species just scratch the surface of the effects humans can have on other lifeforms. These actions affect each individual species differently, but they often result in a decline in the species' population.
Junior Mia Torres explains, "People need to be more aware of the effect they have on the environment. People don't understand how their actions affect the environment and in turn how that affects humans. People do not see the big picture."
New study: North American skies missing 1.5 billion birds. Blame habitat destruction and climate change. https://t.co/NHJWNYcEH1

— Bill McKibben (@billmckibben) September 15, 2016
Poaching, a crime committed against animals, plays a major role in the rapid decline of several species. In the hopes of gaining profit, poachers kill various species of endangered animals to obtain a specific body part, which is then sold illegally. For example, African elephants are poached for their tusks which are made of ivory. Poachers use powerful weapons and technology to kill multiple animals, as well as to avoid legal consequences.
As freshman Maria Garcia Gil expresses, "I think that poaching is extremely malicious.  It is greedy of poachers to kill animals for material items, such as fur."
The following well-known animals are currently on the Endangered Species List for various reasons, one of which is poaching.
African Elephants
African elephants, the world's largest land animals, are found throughout Africa. However, due to poaching and habitat destruction, their population is rapidly dwindling. Weighing up to six tons and reaching anywhere up to 3.3 meters in height, which is equivalent to 10.8 feet, African elephants require a large range for roaming. However, these elephants have lost over 50% of their range since 1979, which also contributes to the threat against the species. In addition, elephants are known for their extreme level of intelligence, as well as their tendency to "mourn" their dead.  
As sophomore Megan Devaney exclaims, "Shut poaching down! Let the animals live! We don't need ivory tusks!"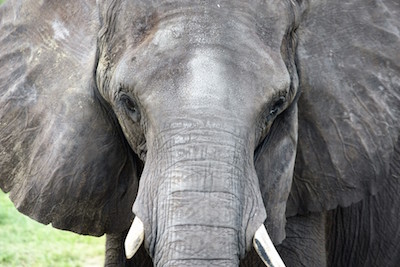 2. Bornean Orangutans
Bornean orangutans, a critically endangered species, play a vital role in helping to disperse seeds throughout the forests of their native island, Borneo, which is located in Southeastern Asia. Orangutans eat a variety of different foods, but 60% of their diet revolves around fruit. In addition, Bornean orangutans are the largest mammals to live in trees, and they use their muscular arms to swing to and from each branch. Bornean orangutans face many severe threats, including deforestation and habitat destruction.
3. Malayan Tigers
Malayan tigers are native to the Malay Peninsula and the southern part of Thailand.  Malayan tigers are the smallest species of tiger, and have a diet consisting of larger game. Excluding humans, Malayan tigers have no natural predators. According to the World Wildlife Fund, logging operations and road development create the largest threats for Malayan tigers. In addition, the combined effect of poaching has left an estimated 250-340 remaining animals.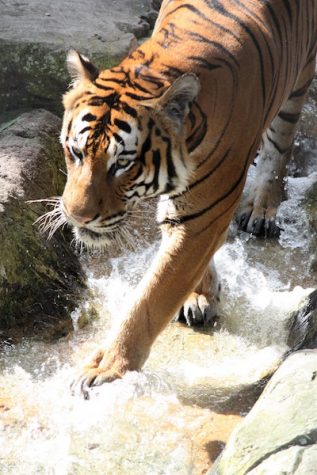 4. Black Rhinos
Black rhinos are herbivores that can grow up to 14 feet in length. Two pronounced horns helps to identify the black rhino. In addition, there are four other species of rhinos other than the black rhino, all of which are endangered. Black rhinos, which promote income through ecotourism, are threatened by the demand for rhino horn, an illegal trade. According to the World Wildlife Fund, 96% of the black rhinos within Africa were killed between 1970 and 1992.
As African species expert Matthew Lewis states, "Poaching is a scourge that could wipe out decades of conservation gains made for black rhinos."
The Black Rhino, one of the most beautiful animals. How is it even close to extinction? pic.twitter.com/ZqlnUTKlqs

— lifeof_clinton (@lifeof_clinton) September 8, 2016
5. Rothschild Giraffe
Rothschild giraffes, which are considered the tallest subspecies of giraffes, consist of a remaining 670 individuals left in the wild. Rothschild giraffes have spots that are more rounded than that of the other subspecies, and can be identified by their lack of markings below their knees. Giraffes are threatened by "silent extinction," which describes how their severe situation is "overlooked."
Lucy_Parford published Two rare baby giraffes born at West Midland Safari Park: Two baby Rothschild's giraffe… https://t.co/i05D2dZVwD

— Gloucester News (@GloucesterNews) September 9, 2016
The effects of poaching have not gone unnoticed. Several organizations fight daily to stop the murders of hundreds of animals for profit. In addition, various institutions argue for the end of habitat destruction. For example, online retail websites such as Ivory Ella donate a portion of their proceeds to Save the Elephants, whose mission is "to secure a future for elephants and to sustain the beauty and ecological integrity of the places they live."
As sophomore Colleen Duffy states, "As a gift, one of my friends gave my friend and I bracelets from Ivory Ella. I personally have never purchased anything from Ivory Ella, but I follow them on Instagram to help support their case."