Ice baths and running and training, oh my!
After a restful summer, AHN's cross country team hit the pavement this fall for what looks to be a great running season.
Returning this year are the varsity seven, including senior captain Allie Riechert who plans to make this a great year. "I am so excited about the team this season! We have so many new girls and so much energy. I can already tell that we will all come together so well as a team and really be a force to reckon with."
The team has expanded since years past, reaching a whopping 30 girls including two excellent middle school runners who have been added to the team.
Following traditional training regimen, the girls immerse themselves in frigid water in order to ice their muscles. These ice baths constrict the runners blood flow, flush out their lactic acid and reduce swelling.
For senior Gini Barreda, ice baths are a love-hate relationship. "They're absolutely painful for me because I despise cold water. But I do feel good afterwords."
The girls began practice in early August and have been preparing for their invite on September 7th at Newsome High School. So, come out and show your jaguar pride Saturday at The Newsome Invitational and support our Academy runners!
Leave a Comment
About the Contributor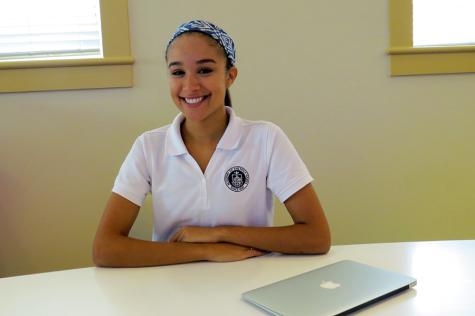 Rachel Anderson, Sports Editor
Senior Rachel Anderson has been on Achona since Sophomore year. She attended the CSPA Convention in the fall of 2013 where she presented a workshop on...