The season of the marathons
In other states, the winter months bring snow and gloom, but for the greater Tampa area, it is the season for the exhilarating and ever popular marathons.
These beloved races are the main topic of interest within the walls of Academy as the girls train for the upcoming competitions. With the cool weather finally on the way, it is the perfect time to start training without passing out from heat exhaustion. Among these races are The Zombie Run, Savage, The Color Run, Tampa Mud Race, and of course, the famous Gasparilla 5K & 15K.
These stimulating competitions put bodies to the test with the intense and challenging conditions that you will face the day of the race. Not only do you have to have to run a 5K, but you also have to have the endurance to scramble through mud, climb over obstacles, and run away from flesh eating zombies!
These races are a great way to tone your body and have fun while doing it. Getting your friends involved helps you to stay active and create long lasting memories. Senior Devin Lewis had the chance to experience the challenging obstacles of the annual Beach Beast Run. She joined her academy teammates and ran for Soho Spin. They captured first place and she described it as, "the best and most exhilarating feeling in the world. I know I wouldn't have been able to do it without my teammates who believed in me and pushed me to keep going."
Come back and read about how our lovely academy ladies perform in these upcoming races.
Leave a Comment
About the Contributor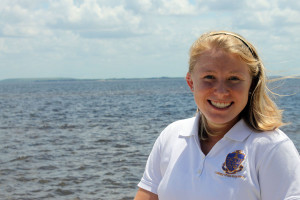 Casey Pluchino, Senior Staff Writer
In her spare time, Casey enjoys playing golf and tennis with her friends. She also dreams of becoming Tinker Bell someday.