Athlete Spotlight: Colleen Doherty
Junior, Colleen Doherty, has attended Academy of the Holy Names for twelve years. A busy girl, she is an active participant in varsity cross country, basketball and track. She draws her inspiration from her coaches and teammates and they are the ones who keep her going.  She holds the 5k record and is part of the 4×8 record holding team. She has won two cross country state medals and six track state medals. "My state medals are my biggest accomplishment", says Doherty who has won two for cross country and six for track.
Doherty is also a straight A student and a member of various clubs. She is part of the National Honor Society, Beta Club, Golden Girls, SADD and Ambassadors.  Her favorite part of the school years is Spirit Week because it brings the whole school together.
When she isn't breaking records, Doherty enjoys spending time with her friends. She is silliest when she is around them and they never fail to make her smile. Between school, athletics and friends I just had to ask her; how do you balance it all? Spoken like a true Academy girl she said, "hard work, time management and by making sacrifices."  She tells me she would not be anything without the support of her family, especially her dad.
Unsure of what she wants to do when she is older, Doherty is sure she wants to attend college along the east coast and is undecided if she wants to continue running or not, but she is excited about the future.
Next time you see her around school make sure to wish her luck at her meet!
Leave a Comment
About the Contributor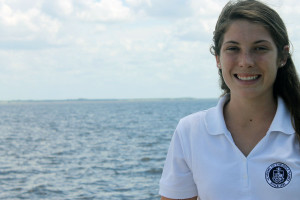 Alison Foley, Junior Staff Writer
Alison Foley is currently in the eleventh grade. She loves shopping and spending time with friends. She is a part of the crew team and Teen Leadership...