Senior Jaguarettes live the dream of dancing in the 87th Annual Macy's Thanksgiving Day Parade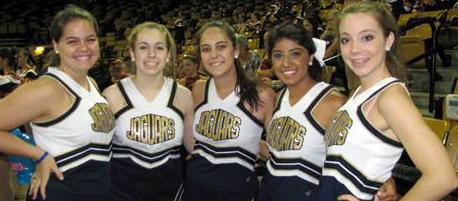 Who hasn't woken up early Thanksgiving morning to watch the Macy's Thanksgiving Day Parade on television? With all the floats, bands, and performers, it's a great way to get in spirit for the holiday. IT would be a dream to actually be one of the people dancing in the streets for the nation to see; for five AHN seniors, this dream has come true. AHN's Senior Jaguarettes Rachael Astorquiza, Maddie Cahill, Lizzie Emmanuel, Hannah McCarthy, and Natasha Rahim will travel to New York City and join over 800 dancers and cheerleaders from across the nation to dazzle their worldwide audience with their dancing talents.
Each year,AHN seniors are invited to perform in the parade through their attendance at a Varsity summer camp, such as the Universal Dance Association Camp. Performing with the large group named "Spirit of America Dance and Varsity Spirit Cheer," and dressed in bright red, blue, and yellow, they will perform a to variety of songs, and are traditionally positioned toward the front of the parade. Historically they reenter the parade with Santa Claus, who is always at the end.
With a week's stay in the "Big Apple," stay abreast on the girl's experience as they will venture on a Statue of Liberty Harbor Cruise, see the Empire State Building, watch a Broadway show, see the Radio City Music Hall Christmas Spectacular, do plenty of shopping, work hard on choreography, and maybe even meet some other guest performers.
Their visit will be blogged here by Varsity staff members.
Be sure to tune in to the 87th Annual Macy's Thanksgiving Day Parade and watch our girls astound the world with their skill!
Leave a Comment
About the Contributor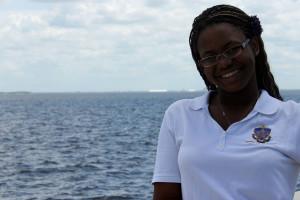 KeTaira Phillips, Golden Veins Editor
KeTaira Phillips, Achona's Creative Media Editor, greets the room with a bright smile and charisma to spare. In her free time she's normally doodling,...