Crew Workouts for the Non-Rower
If you've ever used the rowing machine (also known as an ergometer or 'erg') at the gym and said it was fun, you probably used it in incorrectly. While I'd be biased to tell you it is single-handedly the worst machine ever created, it is actually a good workout that will work you out. According to Merriam Webster's dictionary, it is a unit of work equal to the work done by a force. If used correctly, it will provide you with a great leg and core workout. Ergs usually come with a resistance from 1-10, but rowers usually keep it between 3-5. As a beginner, you can set it at a 2 or 3. Attached to the erg is a screen that displays the strokes per minute, kilometers traveled, and your split which is how long it took you to get to 500 meters.
There are four parts of the stroke:
1. Catch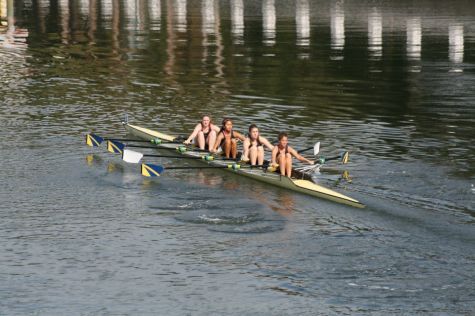 2. Drive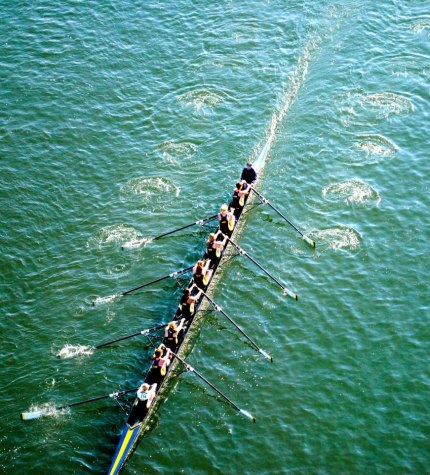 3. Finish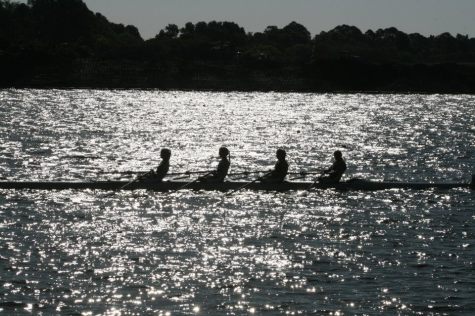 4. Recovery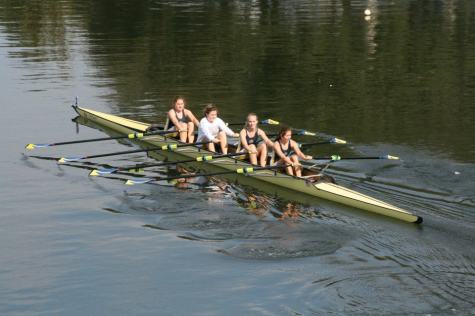 Here would be a "fun" and challenging workout for someone who may never tried a real erg workout.
Row a single 15 minute piece with rate changes. First five minutes at 20 spm, next 4 minutes at 22 spm, 3 minutes at a 24 spm, then 2 minutes at a 26 spm finally last minute at 28spm.
Do a single set, or really challenge yourself and take 5 minutes to little paddle between two sets.
An example of proper technique is shown in the video below by junior, Mimi Kamm.
So what are you waiting for? Go to your local gym and test out their ergs!
Leave a Comment
About the Contributor
Anna De Guzman, Senior Staff Writer
Senior staff writer, Anna De Guzman, is a newbie to the world of journalism. As a first year writer, she hopes to accomplish all of two things: 1. Write...