Daniela Nasser Verbally Commits to Oregon
Just recently, Senior Daniella Nasser verbally committed to the University of Oregon for tennis. Daniella has been playing since she was eight and was previously involved in basketball, cross country and track. In high school, she dropped her other sports and started to focus only on tennis. She has been a leader on the AHN Tennis team for two years now and made it to the finals in the State tournament. We asked her a few questions about her commitment.
What made you choose to go to Oregon?– "I really liked the feel of the school and how different it is from Florida. I like the coaches because they were seem very motivated and dedicated to their jobs."
Did they contact you or was it the other way around?– "The coach saw me play at a tournament and after it was done, we spoke for a little while. My coach was also in contact with her and we started to communicate."
When did you find out when they offered you and how?– "Right after I visited, I had a meeting with the head coach and assistant coach. We spoke and that's when they told me they would like to have me on the team. After I completed all my college visits, I made a phone call and told her I would love to accept the offer."
What are you most excited about?– "I am looking forward to being in a different area of the country and I am excited to be in a team atmosphere and be more independent while in college."
What schools would you be competing against?– "Oregon is in the conference PAC-12. That includes Utah, Standford, USC, California, Arizona, Oregon State and Colorado. I would also play other schools that are not in the team's conference."
Leave a Comment
About the Contributor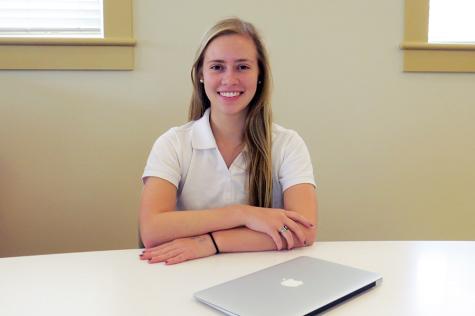 Lauren Raab, Senior Staff Writer
Hi my name is Lauren Raab. I am a senior at the Academy and am a senior writer for Anchona. I love fashion and keeping up with the trends. I work at the...