The Rays' Opening Day Countdown Has Begun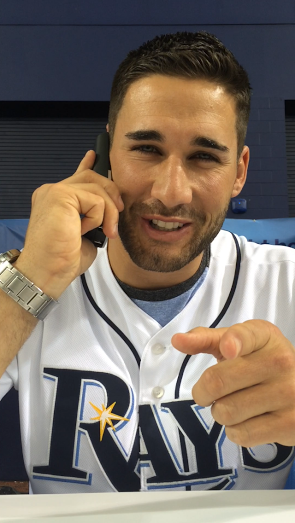 Baseball season is quickly approaching, and the countdown to opening day has begun. Tampa Bay Rays fans are becoming more and more excited for that first pitch. With a new coach and new players, fans are eager to see what this season will bring.
The Rays invited fans to a free event, the Rays Fan Fest, at Tropicana Field on Saturday, February 21st to bring in the new season. There were many fan activities including player autographs, making your own baseball card, panel discussions, clubhouse tours, running the bases, and the Phone-A-Friend program. The event also included the Rays Charity Yard Sale, returning for its fifth year, giving fans a chance to purchase vintage autographed memorabilia. The proceeds  benefit local Salvation Army chapters, the ALS Association Florida Chapter and the Rays Baseball Foundation. Many fans were able to meet players, both old and new, and take pictures with them at various events. The Phone-A-Friend program, hosted by Bright House Networks, allowed players to meet fans, call a friend of the fan's choice, and have a conversation with them. Senior Tiffany Reyes was able to meet her favorite player, Kevin Kiermaier, and requested that he call senior Kelly Lambert and leave her a voice message. Tiffany said she was so excited, she "…was shaking! I couldn't believe I was meeting my favorite player, and I even got to shake his hand!"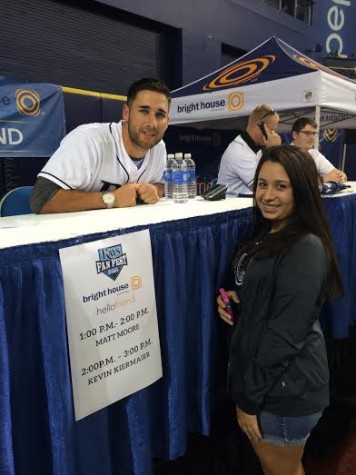 Other players, such as Grayson Garvin, were at other events at the fest and happily met many of their fans. The Rays Fan Fest is an annual event, and the perfect way to kick off the new season.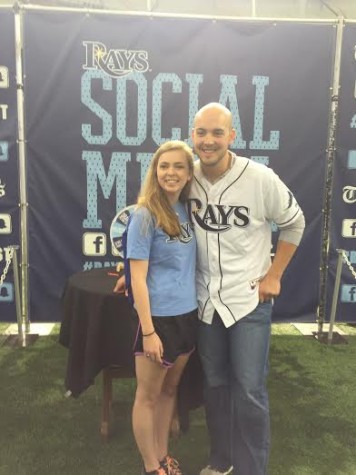 Along with the excitement of Rays Fan Fest, fans have been anticipating the debut of the new players and manager, Kevin Cash. With twenty two pitchers, four catchers, eight infielders, and six outfielders, the Rays create a "40 Man Roster." From that roster, there are 11 brand new players that look promising. Players like Steven Souza make fans hopeful, with his recent stats and performances, that the three way Wil Myers trade was worth it. After having past manager Joe Maddon for eight years, Rays fans have to grow accustomed to new manager Kevin Cash. Cash was born and raised in Tampa, grew up off of North Dale Mabry, and attended Gaither High School. He played for the Rays, the Red Sox, the Yankees, and now returns to the Rays as their fifth manager. Joe Maddon, now the Cubs manager, is confident in Cash, who is now the youngest active manager in the majors.
Fans remain hopeful that after the team "rebuilding," the 2015 season will be less of a disappointment than last season. With 32 days left until opening day, Kevin Cash has officially announced that Alex Cobb will be the opening day starting pitcher.