AHN vs BPS Soccer Game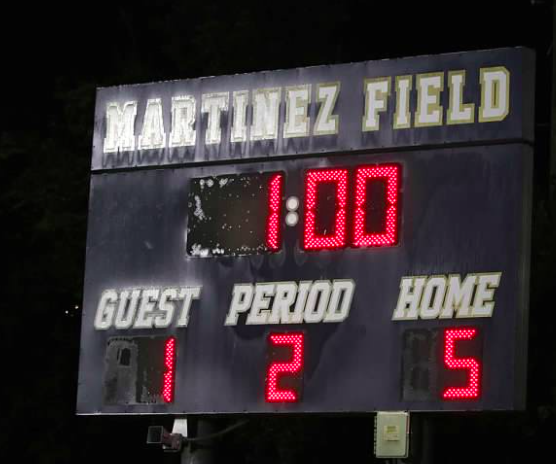 Wednesday, November 18 marked one of the most anticipated match ups in AHN's soccer season. The Academy of Holy Names took on Berkeley Prep, a grudge match that is always an exciting game with bragging rights. Both players and parents know the date of this game off the top of their head because they have been looking forward to it since tryouts. Every year, the teams have proven to be a challenging opponent for each other, with one school winning by only one or two goals.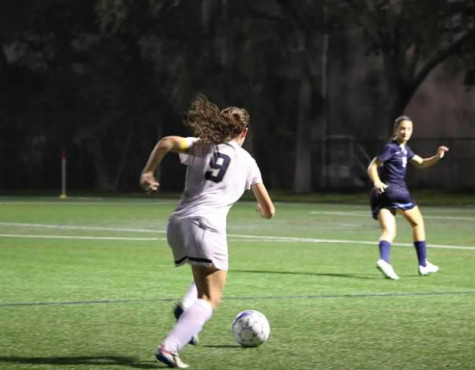 This year was no different, especially for the Academy soccer team. The girls started mentally preparing for the game weeks before they actually had to play. They studied Berkeley's starting line up, formation, and even knew every player's name by watching videos of Berkeley's earlier games. Junior Hannah Menendez stated, "I knew that Berkeley wanted to win just as much as we did, which motivated me even more. I was so excited to get to play on our home field in front of our family, friends, and teachers." The Jags were confident in their abilities and in each other to get a win and keep their undefeated record.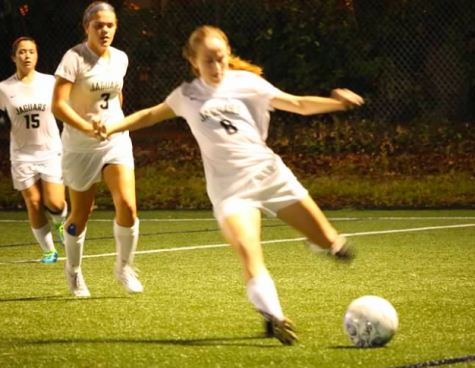 Understanding this notorious rivalry between Berkeley and Academy, the sideline was packed with family and friends watching the game. The Academy team was fortunate to have Jag Nation there to lead the cheering. Freshman Lauren Curtis stated, "When I showed up to the field, I was excited because I saw lots of people watching and it looked like both teams were playing very well." The energy from Jag Nation and all the fans fed the team and pushed them to work even harder. They were the team's engine. When Senior Audrey Cooper scored the first goal, the sideline erupted, "Even though it wasn't a mind blowing goal, I've always wanted to score on Berkely and it was really exciting to finally accomplish that my senior year," says Cooper.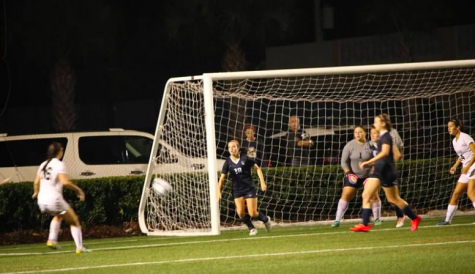 In the second half, the Academy team dominated, scoring four more goals. Even when the girls knew they had the game won, they kept the upper hand and didn't let up until the final whistle. Morgan Farrior, a member of Jag Nation, stated, "I thought that the game was going to be kind of boring, because I don't really like playing soccer, but it was just the opposite! I couldn't keep my eyes off the field!" The Academy soccer team was ecstatic to beat the Bucs in a decisive 5-1 win and get a little revenge from last year's 2-1 loss.