The Bolts strike into a new season
The Lightning have taken the Tampa Bay area by storm. Last year, the hockey team went all the way to the Stanley Cup, but unfortunately lost in the final game. Finally, after the devastating defeat the Lightning are back for a new season to prove themselves and win the Stanley Cup. The players are ready to show what they have been training their whole lives for.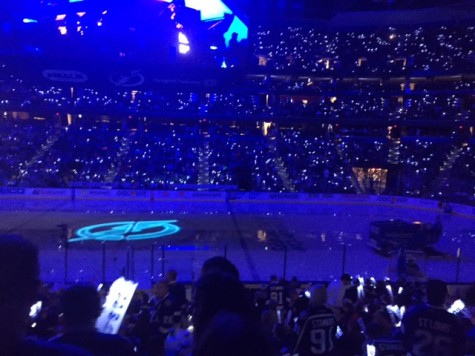 The 2015 season just started on October 8, with a win against the Philadelphia Flyers. Goals were scored with two from Ryan Callahan and one from Garrison. Although the season just started, the Lightning are showing potential for this year and will hopefully make it back to the playoffs and all the way to win the Stanley Cup.
Academy girls love celebrating the Lightning. They go downtown before games, go to watch parties, and go to the Amalie Arena.  Senior, Skyler Sinardi said, "when the Lightning went to the the Stanley Cup, it was so fun and I hope that they make it back this year!" If unable to attend the games, Academy girls have watch parties. Gretchen and Caroline Swenson always have watch parties whenever the games are on. Gretchen loves the hockey team, "I love hosting watch parties because being a sophomore a lot of us can not go downtown so it is a fun thing to do and support the Lightning."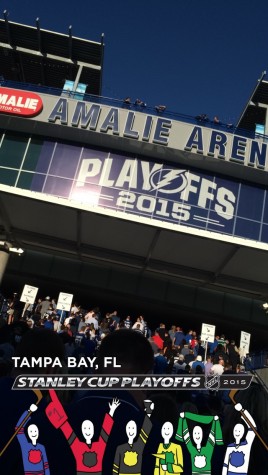 The Tampa Bay Lightning have started the season off strong. Many more home games are coming up. There are always fun things to do for kids and adults. Going and supporting the Lightning is a good way to be a part of the community.