AHN Soccer Team Making History
The soccer team this year has grown in strength, for their number of victories have exceeded by numbers from the past years. They have won 17 games this season, and only lost one. The girls proceeded to defeat Frostproof  Middle-Senior High School.
Coach of six years now, Kareem Escayg comments, "I think the team this year has been exceptional and there is a different vibe on this team, that we haven't had in a couple years. A lot of it has to do with the girls work ethic, their competitiveness, and their comradery together, which has made this a special group. As long as the girls continue to be consistent, as they have this season, they will be happy with their results."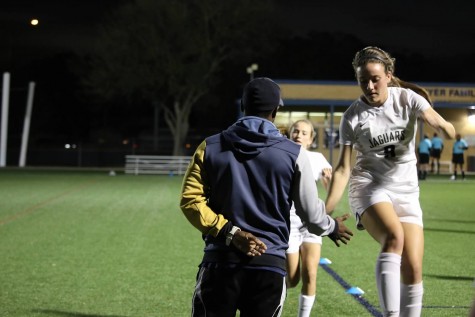 The girls did exactly what the coach said and won the Regional Quarter Finals. The team will now move on to the Regional Semi-Finals on Tuesday, January 26. The soccer team has never won the Semi-finals in Academy history. Their hope for Tuesday's game is to win the game and make history at the school!