AHN Soccer Team on the Road to States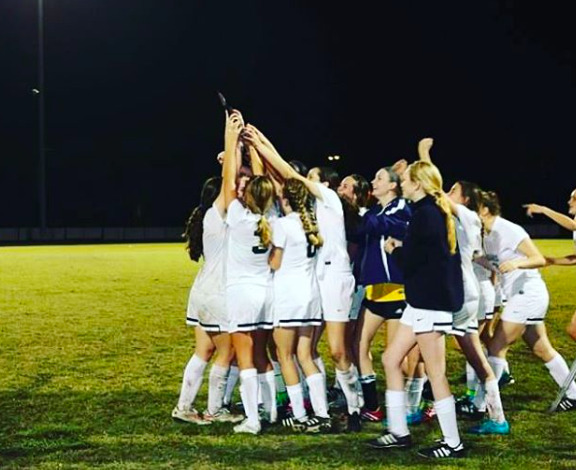 History was made on January 15 2016, when Academy's varsity soccer team defeated Berkeley Prep, 3-0. The team is going further into the season than ever before.
Junior Hannah Menendez commented on the win last friday by stating that, "We are taking each game as its own and that it is the most important game that has yet come."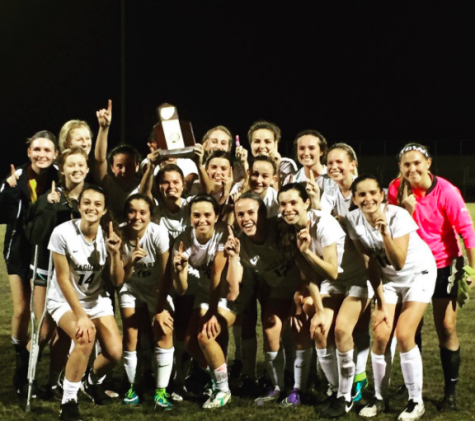 Now on the road to states, the team is very ecstatic about how this season is progressing. With a record of 16-1, the soccer team has had a very successful season.
Their stats alone indicate how hard work and effort will lead to success. Senior Julia Lester leads not only the team, but the district in both points (63) and goals (24). She also ranks second for assists (15). Other members of the team, including Claire Obeck (42 points, 18 goals), Hannah Menendez (41 points, 16 goals), and Kendal Catone (with an average of 0.5 goals made against her per game)  are in the top five as well within the district.
With such high stats, it is hopeful that these girls will continue to make it all the way to states. Even though they have a tremendous amount of talent on the team this year, their training schedule has not slacked in the slightest. With a very vigorous schedule, the team makes sure to never let up on training, practicing everyday after school. 
So, what makes this year different than other years?

Senior Julia Lester believes that, "This season was totally different than last year's season; our mentality just changed.  We did have a more successful season this year than last year but there was something that just clicked with us this year. Everyone was comfortable with everyone. Our mentality and how we went about games changed this year. Our coach kept saying, "One day at a time, one game at a time," and that has stuck with us since the beginning of the season and reminded us to stay humble."
The team spirit is another factor that makes this team so successful. Newcomer to the soccer squad, Julia Petrillo (11) could not have felt more welcome as a new student.
"Joining the soccer team really helped me adjust to the new school. I was able to make friends on the field which developed into strong friendships during school."
Overall, everyone on the team plays an important role on adding to the success of the season so far.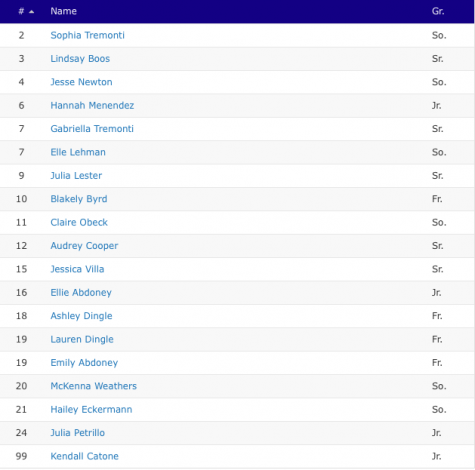 Obeck stated, "We are all so motivated at this point after winning the first district championship. Now we are hungery for more and really don't want the words "District Champion" standing alone on the banner."
Update: Varsity Soccer defeated Cardinal Mooney in a 3-0 shutout, January 29 to win the title of 2A region 3 champions. They will play Bolles High School, Tuesday, February 2 for the FHSAA state tournament semi-finals.