Soccer Senior Night
Friday, January 8th, was not an average evening for five seniors participating in their home soccer game. This particular Friday was special. It was marked with a sideline full of hugs, smiles, tears, alum players, faculty, family, friends and lots of love. This Friday was Senior Night at the Academy of Holy Names.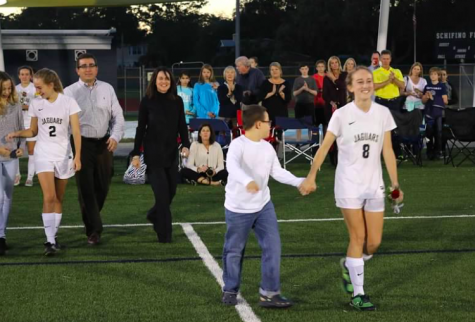 Senior Night is a special time to honor our senior sisters and commemorate their achievements on and off the soccer field. The ceremony was launched with a beautiful rendition of the National Anthem, sung by AHN's very own Quarter Notes. When the celebration began, the five seniors, Julia Lester, Jessica Villa, Lindsay Boos, Gabrielle Tremonti, and Audrey Cooper lined up on the edge of the field with their families. As each player was introduced, they were escorted by their parents to the center of the field.  Each senior was greeted by an underclassman teammate who presented them with a yellow rose bouquet and blue gift bag. "When I walked up to my mom and handed her my rose, I started crying because it just set in that I'm going to be in college soon", stated Lindsay Boos. Pictures followed and a celebratory moment ensued that included much emotion. Junior Hannah Menendez, Sophomore Claire Obeck, and Junior Julia Petrillo shared a few words and insight about the value each senior added to the team and also reminisced about special memories. Three year varsity senior, Audrey Cooper recalls, "I knew I was going to be upset, but I've never been much of a crier so I wasn't planning on bursting into tears when Mr. Vargas called my name."  Jessica Villa, who has been on the team since her 8th grade year at Academy stated, "I hate that this is the last year for me, but I know we are going to leave with a bang."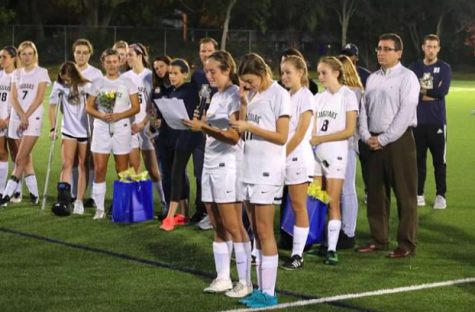 To cap off this special night, Academy of the Holy Names earned another victory (6-1) against Indian Rocks Christian in their last home game of the season. Each senior contributed immensely to the game; Audrey Cooper even stepping to play her first and last game as goalkeeper for the Jags. Julia Lester and Gabrielle Tremonti were both excited to have scored in this game. Lindsay Boos and Jessica Villa were highlighted in their positions and played phenomenally well. Julia Lester stated, "One thing I will definitely remember about Senior Night is all the love and constant support that we had from fans on the sideline."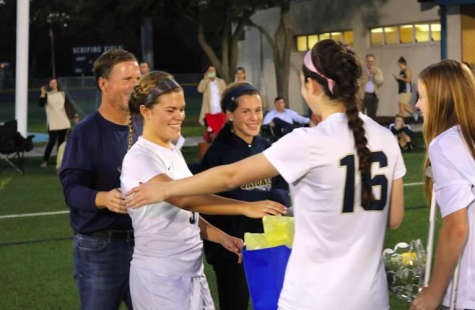 Gabreille Tremonti, who has been on the team since her freshman year, gave some advice to the incoming freshman who are planning on being on the soccer team: "To anyone who is looking to be on the team next year, my advice is to not take any of it for granted because before you know it, it will all be over and you'll just be wishing you had one more game, one more practice, or one more bus ride with your team."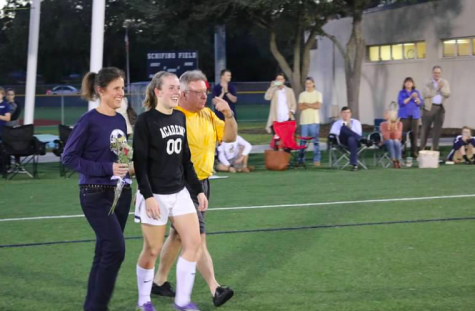 The AHN soccer family will greatly miss the five seniors next year and wish them the best of luck in college and future endeavors.