Humans of Academy: Julia Lester
The Academy soccer team's 2015-2016 season marked a series of firsts in school soccer history, beginning with the first district championship followed by the first regional championship and finally, the first state tournament. Although the Jaguars' journey came to a close when they were defeated in a two to one match against Jacksonville's Bolles Bulldogs on February 2, their recent success continues to be a hot topic of conversation in AHN hallways as well as in the Tampa Bay area as a greater community. A number of strengths are responsible for the team's massive improvement and extraordinary accomplishments, especially captain Julia Lester's exemplary leadership.
Via @TBOcom Holy Names moves into final – TAMPA — Academy of the Holy Names senior Julia Lester has been a ste… https://t.co/amqKWvEm1e

— Rachel Riley (@RachelRileyTBO) January 27, 2016
How has the soccer team evolved from your freshman year to your senior year?
It's crazy how much the team has changed throughout the years, but definitely in a good way! Freshman year feels like forever ago, and the way the team has progressed is amazing. It all  happened so quickly. Sophomore and junior year we had more wins under our belt compared to freshman year, but the chemistry within the team was always strong since the first day of preseason training freshman year. So far senior year has been a blast, we have never had this great of a season and being apart of this team is a blessing. #blessed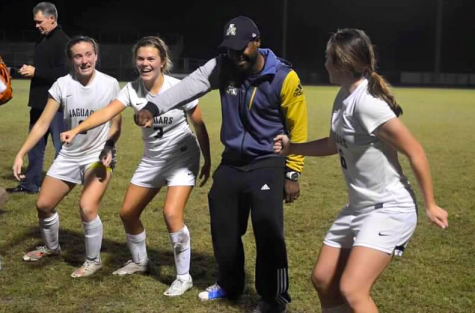 Prior to this year, the 2013-2014 season was the best the team had ever seen. What's different?
I believe we have gone so far because of how much we all care for each other and how we became so close, even with the freshman. We are like a family.  When we play on the field everyone gives 100% all the time and when that happens we all just get together and have fun. We want to make history and that's what we are doing.
How did it feel to be named TBO's player of the week?
To be called TBO's player of the week was really cool, I had no idea that was going to happen and it has never happened for me, so to be given that gift is an honor and it makes me very happy.
This week's @TBO_PrepSports Hillsborough #athletesoftheweek Gaither's @BenHickson09 & @holynamestpa @JuliaLester1329 https://t.co/qtawKtND7U

— Jarrett Guthrie (@JGuthrieTampa) January 28, 2016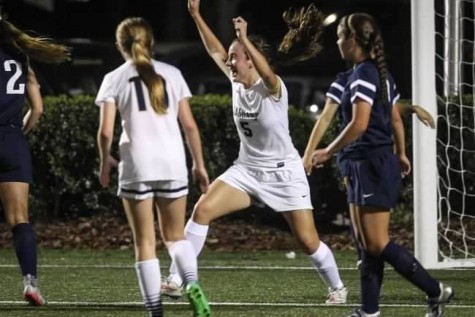 What is the most difficult part about being a leader?
Sometimes it can be hard to be a leader because you have to remind yourself that some people look up to you, so you can't let them down and act poorly. You have to keep a cool head.
What is the most rewarding part about being a leader?
On the flip side, the most rewarding thing is knowing you have people looking up to you. That feeling is great. It makes me happy knowing that I can make a difference in someone's life and help them in any way that I can.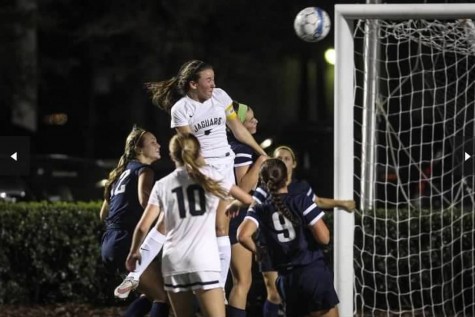 What was it like when your club team (TBU) won Nationals?
My club team is an amazing team! Most of us have been together since the very beginning of the club, about 5-6 years ago. Last year was our prime year. We won State Cup, Regionals, and Nationals all in one year (Triple Crown). It was and will always be a moment I and the whole team will forever remember. Just looking at the rankings and seeing our team name being number one in the State, number one in the Region, and number one in the nation… I will cherish that memory for the rest of my life.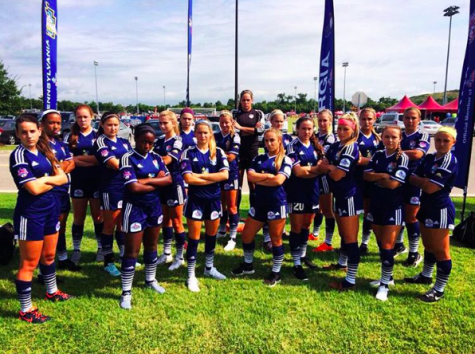 What lies ahead for you?
In the future, I want to go as far as I can go. My dream and goal is to be on the Women's National team and play in World Cups, Olympics and professional. I'm not so sure on what I want to do, but I know I want to still be around sports and soccer. I'm very very excited for UF since it's known for greatness academically and sports wise. I'm most excited about becoming a better soccer player and being a part of that team.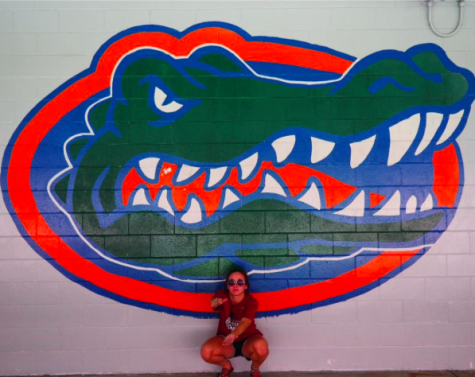 Although Lester's career as an AHN Jaguar is coming to a close, she has left a lasting impression on her teammates, both on and off the field. Not only has she showed them how to work towards becoming better players, but she has also inspired them to become better people.
Senior Lindsay Boos states, "Julia is a good leader because she knows the game of soccer very well. She is always encouraging everyone and giving us tips on what to do. Besides that, she is just an overall nice person. If you need to talk to her about anything she is always has open ears and is willing to give great advice."
In agreement, freshman Lauren Dingle adds, "Despite all of her accomplishments, she remains humble and keeps us focused. She makes everyone around her better. Julia immediately made me feel like a part of the team when I came in as a freshman."