Super Bowl 50 Highs and Lows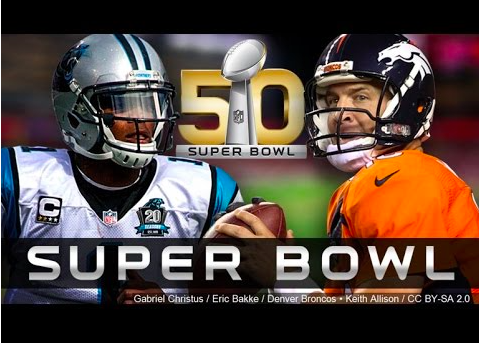 On Sunday, February 11, the Denver Broncos and the Carolina Panthers went head to head for the prestigious NFL champion title in Santa Clara, California.
After a hard fought match, the Broncos defeated the Panthers 24-10 to the take Super Bowl 50. The Broncos took the lead early, and kept their lead the entire game. Their defense was the best in the NFL this season, which was a decisive factor in their 24-10 victory.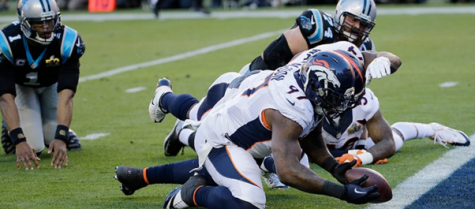 This year's Super Bowl event played out just like the actual football game with a collection of highs and lows throughout the night.
The singing of "Star Spangled Banner" by Lady Gaga would definitely be a prevailing high of the Super Bowl before the game even started.  The pop star displayed her USA spirit by showing up in a red sparkling trouser suit.  There is no question that her performance was worthy of thunderous applauds. Her delivery was sincere, authentic, and emotional, captivating the audience with every lyric.
"Lady Gaga's rendition of the National Anthem blew me away. My mom said it even brought tears to her eyes", stated junior, Audrey Dunn.
I'm impressed with @ladygaga she can put on a show, National Anthem to the Grammys …she can do it all!!

— Darrell Waltrip (@AllWaltrip) February 16, 2016
A low point was delivered by another equally talented performer, Beyonce. Although she put on an entertaining show, she was controversial in her style and theme for the night. Her performance was overshadowed by extreme backlash from many viewers. In wearing black leather suits with gold sashes and berets, she and her entourage of female performers were paying homage to the militant Black Panthers movement on the 50th anniversary of its founding. It was disappointing that as talented as Beyonce is, her performance was not favored by everyone.
Another high of the Super Bowl was that this win made Peyton Manning, the 39 year old quarterback of the Broncos,  the first quarterback to win two superbowls with two different teams.  With his humble spirit in winning, he exemplified great character and integrity to America's youth.
On the other hand, one low of the Super Bowl would be Cam Newton, quarterback of the Carolina Panthers, showing poor sportsmanship as he abruptly walked out of news conferences just after the loss. Newton was sacked seven times throughout the game, twice fumbling the ball, one of which was returned for a touchdown by the Broncos,  and completed 18 of 41 passes for 265 yards. The quarterback is not apologizing for his play during the game, or his performance after it, and even admitted that he is a sore loser.
Wow. What a press conference from Cam Newton. So gracious!So classy! So humble! What an example to kids! Just like Peyton. #dab #SuperBowl

— Rob Lowe (@RobLowe) February 8, 2016
A final high point would be Bruno Mars' performance. As a veteran Super Bowl performer, he hit the stage and immediately added energy and excitement to the stadium with his popular song, "Uptown Funk".  Mars knew how to keep the audience's full attention by showing off his dance moves.
"Bruno Mars is one of my most favorite performers to watch on stage! He always puts on a great show and he can dance", stated sophomore, Kenna Weathers.
In contrast, a low point would be the anticipation of the Super Bowl commercials, which unfortunately fell flat. This year, marketers spent up to a whopping $5 million for thirty seconds of airtime. With so much money at stake, advertisers did not want to waste it all by taking risks and therefore, were more careful with what they released. Many sources reported that the advertisers played it too safe to be interesting.
"I always look forward to a good laugh from the Super Bowl commercials, and this year I was disappointed. I thought they lacked the imaginative spirit they have had in the previous years", stated freshman, Emily Abdoney.
Overall, the Super Bowl was a successful event; characterized just like an actual football game with high and low momentum.