What's it like being a forgotten sport?
What sports involve a lot of hard work and determination on the part of the players, but offer little reward or fame in the end?
There are many sports here at Academy that don't receive as much recognition as the commonly known sports such as Volleyball, Lacrosse, and Soccer. Less common sports such as Cross-Country and Tennis don't have quarters or periods, but that does not make them any easier than the rest.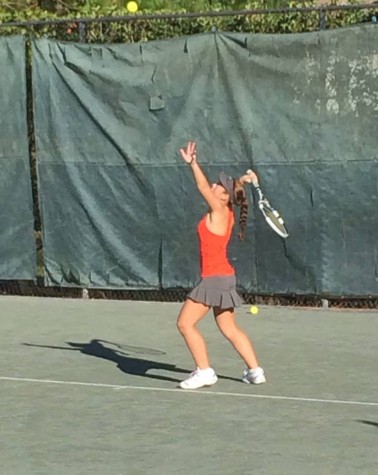 These underdogs of sports, often are pushed away from attention by bigger sports like Volleyball and Basketball. Athletes from the most forgotten sports at Academy came together to see what it's really like to participate in a sport that receives little to no fame.
Cross Country, Swimming, Diving, Golf, and Tennis share one thing in common: they tend to be the sports forgotten from the student body. Other sports such as Volleyball, which run at the same time, tend to dominate in terms of student representation at games. One reason may be that meets are hard to watch or just too long to keep the audience interested. Tennis and golf matches are too quiet for Jag Nation to come and scream their hearts out, whereas Cross Country and Swim meets are quite long to keep an audience interested. Just because the student sections at these sporting events are low in number, does not diminish the fact that these athletes work just as hard as the rest, dedicating their countless hours to their sports.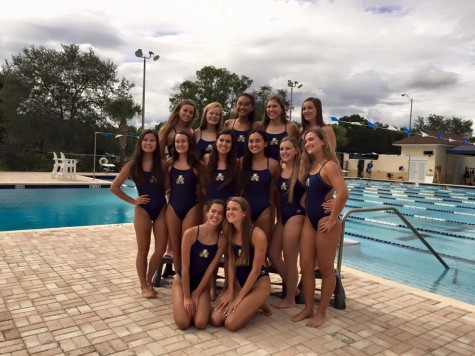 For runners in particular, they basically kill their bodies every meet running as fast as they possibly can, but at the same time don't get any acknowledgment from the student body. Junior Lizzie Dolan confesses, "When we beat Academy's previous record and became the fastest team in history of Academy cross country, the only people who found out were our parents." It can be frustrating for runners who qualify for states time and time again, but receive no school announcements or acknowledgement from students.
ahn xc takes the regional title #regional #champs #number1 #jagswag ?? http://t.co/wtjQhyY24R

— carmelle kuizon (@carmellekuizon) November 2, 2013
Swimmers ,whose season runs at the same time as Volleyball, also feel as if they are often overshadowed. Every October during Spike and Splash, hundreds of students come to support our swimmers and volleyball players in a night that includes a volleyball game and a swim meet. The majority of the students choose to watch volleyball instead of swim, which can be disappointing for swimmers.
Sophomore Sierra Wills admits, "It is hard because we work hard and excel the most and do not get any sort of recognition."
#ThingsIGetAlot did you win your swim meet?

— Gabby (@GabbyDelp) July 2, 2015
Golf and Tennis are different on the other hand, because of quieted events it's hard for students to show their support and not be able to stand up and cheer. Although quiet, these sports require a lot of of skill and technique, something most people don't recognize.
Senior golf member Jade Meurer realizes, "Students don't come to golf matches because it's hard to be engaged in the play. If you don't know how the sport works, it can be boring and confusing."
As far as tennis, freshman Caitlyn Asher wishes, "people would ask me about my matches. At the same time though, I wouldn't want them to come to my matches because I get nervous and tend to mess up in front of others."
Junior tennis player Sophia Bahr admits, "As athletes of forgotten sports, you learn to overcome it and have pride in your sport for what it is."