March Madness Comes To An End
---
On Monday night, April 4, 2016, the annual NCAA March Madness college basketball tournament came to an end in a nail-biter championship game between Villanova and University of North Carolina at Chapel Hill. Villanova defeated UNC 77-74, with a buzzer beater three-pointer you'd have to watch to believe. 
Both schools won the spot to go to the national championship out of 66 other teams in the league, winning many straight consecutive games before entering the Sweet 16, Elite 8, Final Four, and finally, the championship. For UNC, continuing farther in the tournament came as no shock, as the Tar Heels have been to the Final Four 18 times, while Villanova has only made it five times.
Contrary to popular belief, many Academy girls were invested in the March Madness tournament this year and had some pretty strong opinions on the teams that made it to the national championship.
Villanova fan Caroline Swenson exclaims, "I was so happy that Villanova won! I rooted for them because they were definitely the underdog team for that game against UNC and they haven't won a national championship since 1985. It was such an exciting game to watch since it was so close at the end!"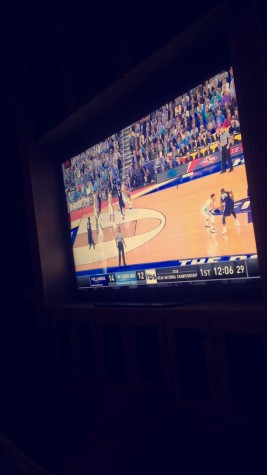 UNC fan Rebecca Castellano was defeated, explaining, "UNC is one of my favorite college basketball teams, and I was so upset when they lost, especially since they almost pulled off a win in the last 15 seconds of the second half. Villanova definitely played harder than us, but I'm sure the Tar Heels will come back with a national championship next year!"
In the end, the month-long basketball tournament ended with a close championship game between two evenly talented teams that definitely kept spectators on the edge of their seats.