Spring Sports Overview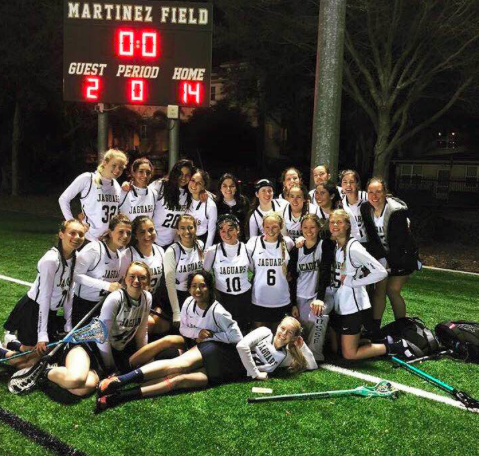 Academy of the Holy Names is fortunate to have so many successful sports teams. The spring sports punctuate the end of another thriving year in athletics at AHN. There were five sports that competed this season: Softball, Track, Crew, Lacrosse, and Tennis.
1.  Softball
Record: 17-4
The Jaguar softball team won the 4A District 4 Championship by defeating Tampa Catholic 10-3. On Thursday, April 21, AHN played in the Region Semifinals against First Academy from Orlando, Florida. The girls won with a whopping score of 9-0, and will be advancing to the Finals on Tuesday, April 26.
Junior, Katie Hale, stated, "The best memory this season was beating TC in the District finals. We all just ran into a giant circle and were jumping and screaming. When we got the trophy, we all held it up in the middle and I honestly felt like we were in a scene from a movie. I loved it."
"I love my team because they are super fun to hangout with and always make me laugh. We have a bond that is close to unbreakable. #jagswag," added junior, Allie Weachter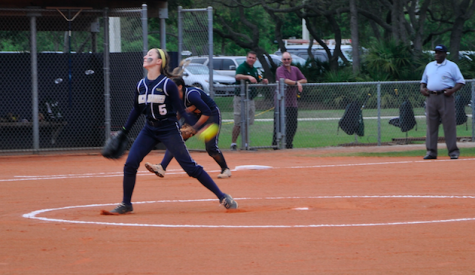 2. Track
The track team proved to be a hardworking and talented group this season. They placed 2nd at Districts and several girls qualified for Regionals. The distance team placed 1st, 2nd, and 4th in the two mile run. On Friday, April 29, the girls will be competing in the regional meet at Berkeley Prep.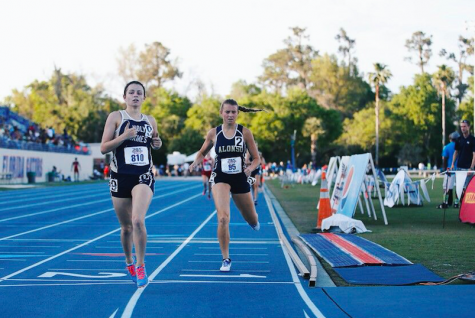 Sophomore, Katherine Hahn, stated, "The best part about track are the stupid jokes we make during practice that we probably won't be able to remember the next day, but at the time are hilarious."
Senior, Jaime Jurado added, "Although I was not on the team this year, I love everyone on it and I'm going to miss them like crazy next year! I am so proud of who they are and excited to see what they can bring towards the end of this season and in the future!"
3. Crew
AHN's crew team performed very well this season. Juniors, Gabbie Ragano and Abby Morris won scholastically at Florida's Sculling States Championship Regatta, along with seniors, Caroline Yount, Ronnie Fair, and Mimi Kamm. Additionally, the Junior Quad won overall in Sculling States.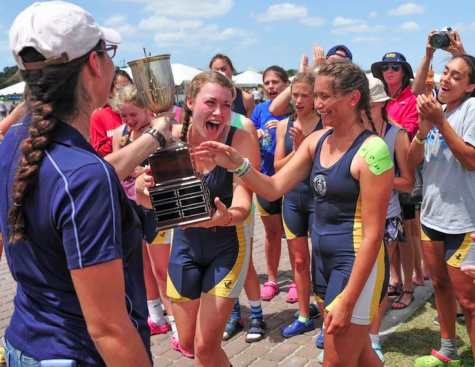 "My team makes crew fun for me. Crew forces you to bond with everyone especially when you are in the same boat because you are literally stuck with them all the time. Developing friendships with all the other girls in different grades is really cool", stated Junior, Gabbie Ragano.
4. Lacrosse
Record: 6-6
This year was the lacrosse team's second year together. Although this was a fairly young team, they became very cohesive and kept improving every day. Unfortunately the team did not make it to Districts, but Coach Louder and the girls are proud of the great strides they have made since last year.
"The highlight of the season for me was when we beat Robinson in overtime on Senior Night and I scored the winning goal! I was so happy to be able to get a win for our seniors," stated sophomore, Mia Lopez.
Freshman, Sarah Kate Murphy said, "The lacrosse team was so close and I really liked getting to know the older girls at AHN. I am going to miss the seniors!"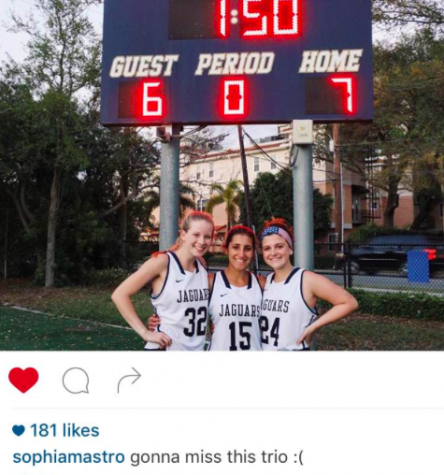 Credit: Sophia Mastro/@sophiamastro (used with permission)
5. Tennis
Record: 7-5
The tennis team was full of talented girls, earning the title of 2A-District 10 runner-up and advancing to regions for the 7th consecutive season. The top ranked singles player, Caitlin Neal, earned the title of 2A-District 10 individual champion and qualified for the FHSAA state finals. In Regionals, the Jaguars defeated McKeel Academy. They advanced to the Region Final where they faced Robinson High School, but unfortunately lost by one point.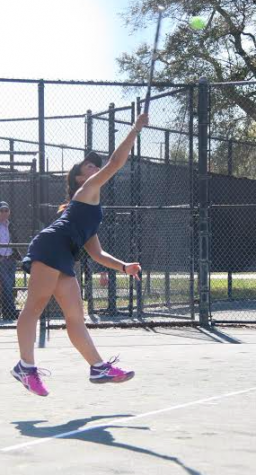 "A best memory of the season was definitely when we won the regional semifinal 5-0. I was so happy because we have worked incredibly hard," stated freshman Caitlin Neal.