Spring Sports Come to a Close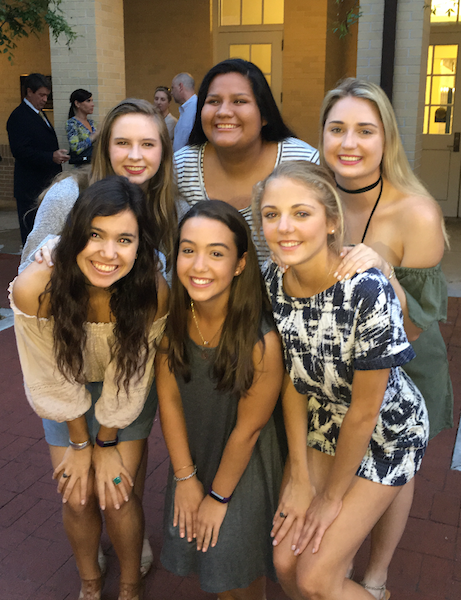 The Spring Sports Banquet is the perfect way to close a successful year of athletics for Academy. The group honored at the spring banquet is one of the largest and most diverse groups of athletes to be honored. The sports being honored include Tennis, Softball, Track and Lacrosse.
The night starts off with Athletic director, Kevin Vargas, providing a brief recap of each sports season. Following Vargas' speech athletes and their parents enjoyed a meal catered by Carrabba's. While people finished their food Vargas, inducted Dr. Kelly Glover Zavitz (A'03) into the Academy Athletics hall of fame. After Zavitz was inducted, the first awards of the night were presented. Two girls received the "Three Sport" award. This award is presented to an athlete that plays a sport in every season. Sophomore Katherine Hahn and Freshman Greta Dieck both received this award for their hard work in Cross Country, Basketball, and Track. Before the teams split into their perspective areas for the team award, there was one more award to be given. The "Athlete of the Year" award is the highest honor an athlete can receive at a sports banquet. It goes to a senior that achieved excellence in athletics and that demonstrates a good attitude in all ways. This year University of Florida Commit, Julia Lester, was named "Athlete of the Year". Lester is known for not only her amazing athletic ability but her humility as well. After this award was presented, the four sports split up into different areas to present team awards.
Tennis
Coach: Sean Craft
Awards:
Impact Player: Caitlin Neal
Coaches award: Olivia Rivas
Most Improved: Brooke Breeze
Sydney Wynne Spirit Award: Anna Padron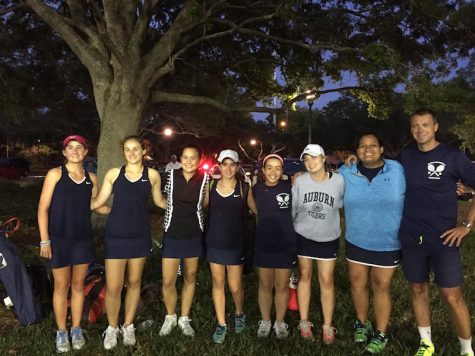 Softball
Coach: Don Barron
Awards:
Offensive Player of the year: Haley Morrell
Defensive player of the year: Alexis Miniet
Most Improved: Allie Weachter
Coaches Leadership Award: Katie Hale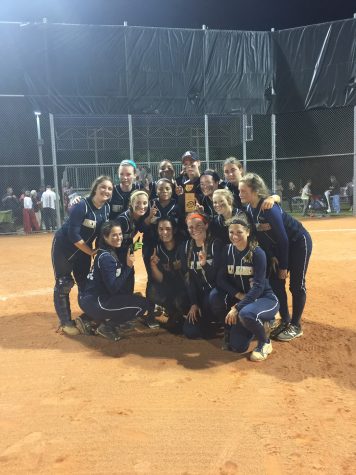 Track and Field
Coaches: Ray Rodriguez and Kristen Lawerence
Awards:
MVP of Field: Katherine Hahn
MVP of Sprinters: Gabbie Hogan
Spirit Award: Lindsay Calka
MVP of Distance: Greta Dieck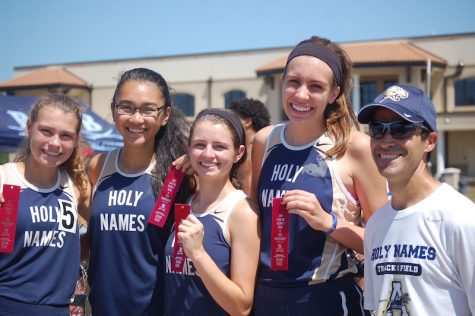 Lacrosse
Coach: Ariana Louder
Awards:
MVP: Skylar Martinez
Head, Heart, Hustle: Jayne McLaughlin
Jaguar Warrior: Clarisse Ramos
Leader by Example: Camille Yodzis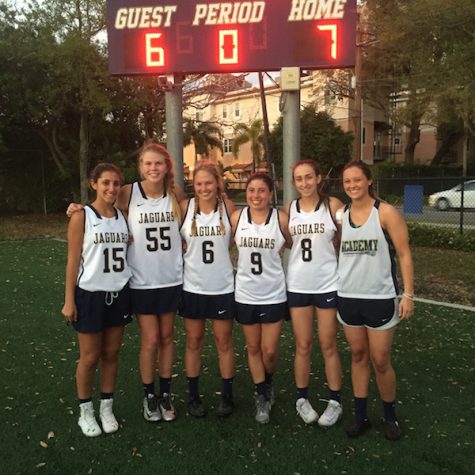 For many freshmen, the spring sports banquet was a celebration of their first season as a high school athlete. For seniors, their high school sports banquet was the last time they would share a meal with their team. Seniors look back fondly on all of the memories created on court or on the field. Being a student athlete sets students apart, it allows them to develop strong discipline, time management, and teamwork skills.
Senior Jayne McLaughlin shares, "My last sports banquet was super emotional. The lacrosse team, while only having a program for two years, has an UNBELIEVABLE bond. I'm going to miss every girl on the team so much, we are just a big family and I love every single girl like she's my sister.  I've learned playing high school sports that it doesn't matter if you have drama with someone on your team or if  you've had a bad day, that field is the place you get to let it all go and spend quality time with other people, working as a team, bonding in something that you all love."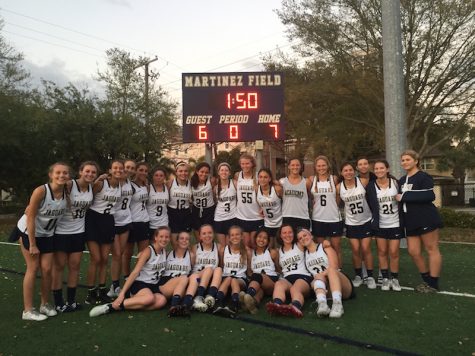 Senior Olivia Rivas confesses, "It was very bittersweet. It felt as if one chapter of my life was quickly coming to a close and a new chapter was about to begin. I honestly could not have asked for a better group of girls to be my teammates. They were the best and have seen me at my best and at my worst. I love them a lot and I will definitely miss every single one of them next year."
The spring sports banquet is an exciting night to celebrate all of the athletic achievements in the season and throughout the year. Athletes look forward to the banquet to celebrate their team and their sisters.