Unknown Sports of the Summer Olympics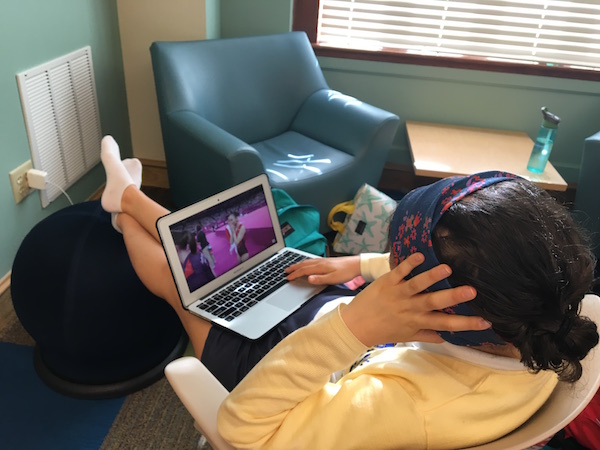 At Academy, volleyball, basketball, and soccer usually attract the most student body attention. The forgotten sports of AHN tend to consist of tennis, cross country, swimming, diving, golf, and tennis. Just as there are forgotten sports of Academy, the Summer Olympics has its own group of unique sports that are not incredibly popular.
Badminton
Badminton consists of singles and doubles games where the players use smaller, tennis-like rackets. Badminton has been officially part of the Summer Olympics since 1992. While still a relatively new sport, people are slowly becoming more intrigued by badminton.
Achona Sophomore Writer Isabella Thorpe states, "I did not even know Badminton was a part of the games. I thought the sport was canceled 50 years ago."
#Rio2016 #Badminton MS FINAL : Are you ready #MAS?! #TeamMsiaOlympics pic.twitter.com/CTOgLygBRF

— Team Malaysia (@TeamMsia) August 20, 2016
2. Canoe Slalom
Canoe Slalom uses both canoes and kayaks. Canoe Slalom and Canoe Sprints often get mixed up. The two, while having similar fundamentals, are considered separate sports in the summer olympics. Each athlete has their own boat, and races to the finish to win the gold. 
Slalom wrap up: @JessFoxxx became Australia's most successful slalom Olympian.https://t.co/bUfgGLuFi2#OneTeam pic.twitter.com/8HiOCUyvs2

— AUS Olympic Team (@AUSOlympicTeam) August 22, 2016
3. Equestrian 
4. Fencing
Being a part of the olympics since the first game in 1896 Athens Games, fencing often gets overlooked. Fencing is a modern adaption of sword fighting. The sport has evolved with time using foils instead of swords. 
5. Handball
Handball was originally played outdoors until 1936, when it was taken out of the Olympics. Handball made its return into the summer games in 1972 when it was presented as an indoor game.
#DEN claim the Men's #Handball #Gold after a very close match against two-time defending champions #FRA ? pic.twitter.com/PhEIROzB4e

— Rio 2016 (@Rio2016_en) August 21, 2016
6. Modern Pentathlon
Modern Pentathlon consists of pistol shooting, fencing, swimming, horse riding and running. This event has been part of the Games since the Olympics in Ancient Greece. In Greece, the Pentathlon was the event that everyone looked forward to the most.
7. Taekwondo
Taekwondo is a form of martial arts. It is one of only two forms of martial arts included in the olympics.
@ikick_urface @stephenlambdin @StevenLopezTkd @mcfierce2012
An Axe Kicking Team! pic.twitter.com/7aR5aFVqpS

— Chris Austria (@kuya_iks) August 12, 2016
8. Trampoline
Junior Sophia Mastro expresses, "My favorite sport to watch during the Olympics is trampoline. I just found out about it this past summer, and my family would gather to watch the different teams compete."
Northampton trampoline coach helps Team GB's Bryony Page win silver at Rio Olympicshttps://t.co/Nh09dJ8KRb pic.twitter.com/xJps6XKUPD

— Northampton Chron (@ChronandEcho) August 17, 2016
9. Weightlifting
Weightlifting consist of 15 events. This Olympic sport has been part of 23 editions of the game. The events are split by weights in kilograms and by sex. China took home the gold in the Rio 2016 Summer Games.
10. Shooting
Shooting continues to grow as an Olympics sport, and more events continue to be added each time. There are now 15 different shooting events. 
The Women of @USAShooting earned the most medals since '84 https://t.co/IeK5t9d0o6 #WOWWednesday @Olympics #Rio2016 pic.twitter.com/sSkQRRuEB9

— Women's Outdoor News (@TeamWON) August 18, 2016