5 facts about Angelique Kerber, the New #1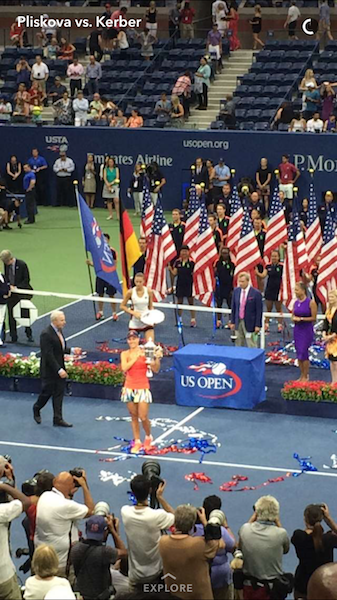 For 183 consecutive weeks, Serena Williams defended the coveted title of number one tennis player in the world. On Monday, September 12, Williams lost her ranking to German tennis sensation, Angelique Kerber. On Saturday, Kerber played Karolina Pliskova in the US Open Women's final, and Kerber won in the third set. Earlier this year, Kerber transformed her game by replacing her negative attitude with optimism. This proved to positively impact her consistency on the court, thus significantly improving her record. Here are some fun facts about WTA's newest top player.
She plays left-handed
At first glance Kerber appears to be a regular left-handed tennis player, however, this is not the case. The only thing that Kerber does with her left-hand is play tennis, she even throws with her left-hand.
Oldest player to reach number one for the first time
After a long trek to the top, Kerber finally reached number one at 28 years old. This makes her the oldest tennis player to reach number one for the first time. Tennis legends Chris Evert and Serena Williams both reached the number one ranking at 21, they were seven years younger than Kerber. Seven years in the sports world is a long time.
Turned pro in 2003
Kerber started playing tennis at the mere age of three years old. She turned pro in 2003 after her victory against Marion Bartoli in the German Open. This was her first top 100 win. She was only 15 when she turned pro.
She has two majors under her belt
2016 proved to be the "Year of Angelique." Kerber had won her first two majors in this year. In mid-January, she took down Williams in the Australian Open debuting her new game complete with aggressive play and a reduced amount of unforced errors. This past US Open was her second win at a major, affirming her number one ranking. Kerber was also runner-up in Wimbledon. 
Sophomore and Tennis player Caitlyn Asher shares, "I was really impressed with the many difficult shots she was able to return along with the many back and forth rallies that she was able to win."
This past US Open was her second win at a major, affirming her number one ranking. Kerber was also runner-up in Wimbledon. 
Second German to be ranked at number one
Kerber's number one ranking is a big deal for Germany. Kerber is the first player to reach number once since Steffi Graf who is arguably one of the best tennis players to ever play. Graf first reached number one in 1987. She is also Kerber's role model; it was a long talk with Graf that sparked Kerber to remodel her entire game. Since her talk with the fellow German tennis sensation, Kerber has been  playing more aggressive. 
Avid tennis player and sophomore Caitlin Neal explains, "Kerber has been having success lately because she added more offense to her solid defensive game."
All of Kerber's hard work has finally paid off since she has fulfilled every professional tennis player's dream of being number one. But now, the real question is how long can she stay on top? The world in anxiously watching Kerber to see if she can defend her ranking, or if Williams will be back on top soon.
2016
3 Grand Slam Finals, 2 Titles for @AngeliqueKerber!

2007-2015
32 Grand Slams Played, 0 Finals pic.twitter.com/hZWLoy4YBI

— WTA (@WTA) September 11, 2016
About the Contributor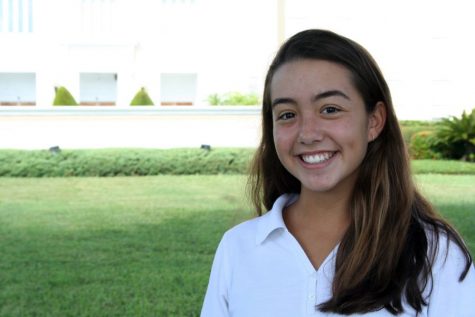 Anna Padron, Features Editor
Anna Padron is the Achona's Features editor and Academy senior. Being a tennis lover since the 6th grade, Anna competes on the Academy high school tennis...