Basketball Conditioning: All or Nothing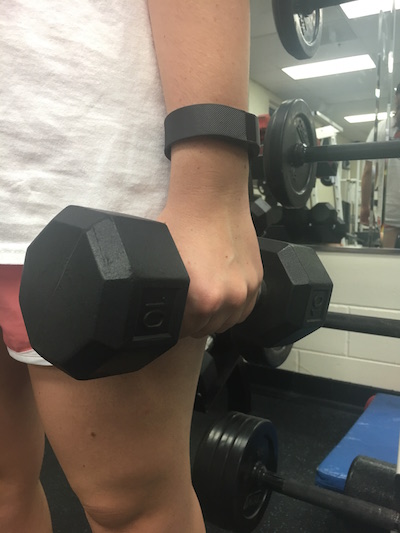 Every year, in the beginning of September, returning Academy basketball players gather together to prepare their minds and bodies for another successful season. The conditioning season consists of running on the soccer field, swimming, and weightlifting.The players dedicate their time to working out three to four times each week for a six week period.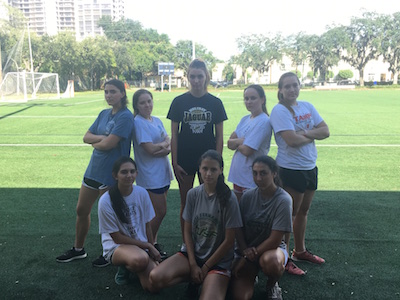 Not all team members can attend these pre-season work-outs, due to other fall sports such as Cross Country and Swim. On the other hand, some students put all their effort towards basketball, and, in some cases, end up dropping another sport completely.
Katherine Hahn (11) shares, "Although I will miss Cross Country, I wanted to dedicate my time to basketball. The team bond we have is unbreakable. I enjoy every moment with them on and off the court. Conditioning is harder than just running, but it uses different muscles to help me prepare myself for the upcoming season."
Most players that join these off-season workouts are returning players, but this year the team receives a new addition. Katherine Nichtals moved this summer from California to join the Academy sisterhood, and also to be a part of the basketball team.
Nichtals (11) remarks, "I think this is a great team. They are so passionate and dedicated to something they love. Even though conditioning feels like death, I can tell that I am improving; both my mind and body are getting stronger by working out with this team."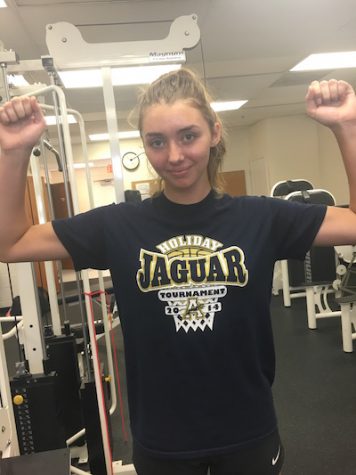 The team works on muscular strength, agility, and endurance. Some days consist of sprints with footwork drills, but other days might feature extensive distance runs to prepare the players for long games in the future.
Senior Jessica Galvis shares,"This is my fourth year conditioning for basketball. Every year I prefer short distance, but overall both types of running really prepares  our team for success. I think footwork drills help us when we are in the regular season, out on the court."
Conditioning not only helps players get in shape, but it also brings out their competitive drive. Each year, every player has a personal goal to achieve a certain time when running a mile. Their coach, Chris Severini, pushes them to fight against the heat and mental pain of the  five laps around the soccer field. While achieving this goal is not easy, it comes with great satisfaction once it is accomplished.
Severini reveals, "On the first mile, I think about how much time each player needs to make up by the time conditioning is over. My goal for this team is to improve everyday from the start of the season. They will successfully transform into a different team from the start of October to the end of January."
Although these workouts are often exhausting, the girls find ways to make hard work enjoyable. Whether it's running on Bayshore or in the pouring rain, the team bonds over these short six weeks, sharing memories to bring into the new season.