College Football Kicks Off its 2016 Season
On Thursday September 1, the 2016-2017 college football season officially began. This opening weekend has been labeled by many as the best opening weekend in college football history. It featured several upsets, as well as many Florida teams earning victories. Many AHN girls are thrilled about the return of college football because they enjoy the intense, close games that happen every week featuring their favorite teams. Additionally, many girls attend at least one game in person because this gives them the chance to both visit with their older siblings or friends who are now in college and enjoy the passionate energy that can only be found by being in the stadium. 
This might be the greatest opening CFB Saturday ever. https://t.co/VsY65SL3B7

— SportsCenter (@SportsCenter) September 2, 2016
Junior Lindsey Perez states, "I am excited that college football is back because I love going to home games at Florida State. My family and I have always gone because the atmosphere in the stadium is so entertaining, but this year it will be even more exciting of a trip because now we can go visit my sister while we are there."
In the first major game of the weekend, the ninth ranked Tennessee Volunteers had to go to overtime to beat the Appalachian State Mountaineers by seven points, a team they were favored to beat by over thirty points. On Saturday, September 3, a few upsets occurred as unranked Texas A&M knocked off UCLA who was previously ranked number 16 in the country. In addition, LSU, ranked fifth, was defeated by unranked Wisconsin and Houston (15) beat the third ranked team in the nation, the Oklahoma Sooners.
H-Town takeover.

No. 3 Oklahoma walked in with a 90% chance to win… No. 15 Houston walked out with the upset. pic.twitter.com/6IGY3G2nPJ

— SportsCenter (@SportsCenter) September 3, 2016
The crazy opening weekend continued on Sunday and Monday with two intriguing match-ups. On Sunday, the unranked Texas Longhorns defeated tenth ranked Notre Dame by a score of 47 to 50 in double overtime. The next day, the fourth ranked Florida State Seminoles earned a come from behind victory to beat the Ole Miss Rebels 34 to 45.
Sophomore Blakely Byrd, who attended Monday's game, exclaims, "I look forward to football season every year; it was so much fun being back in the stadium with its intense atmosphere. It was one of the most exciting Florida State games I have ever been to because FSU totally dominated the second half. As a big Seminoles fan, I was psyched about the win."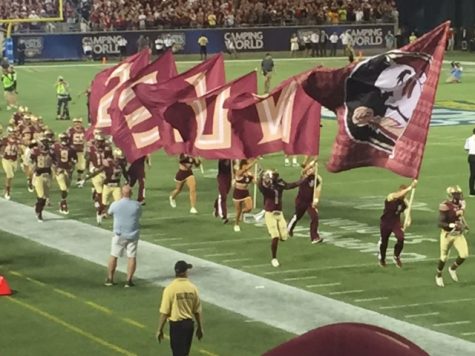 In addition to Florida State, many other Florida teams won their games during opening weekend. The Florida Gators (25) defeated the University of Massachusetts Minutemen 24 to 7, and the University of South Florida Bulls beat the Towson Tigers 56 to 20. Additionally, the University of Central Florida Knights defeated the South Carolina State Bulldogs 38 to 0, and the University of Miami won their game versus Florida A&M 70 to 3.
Senior Lindsay Calka, a big Gator fan who attended their opening game, comments, "They got off to a fantastic start. The biggest thing I want for this season is for a victory against Florida State!"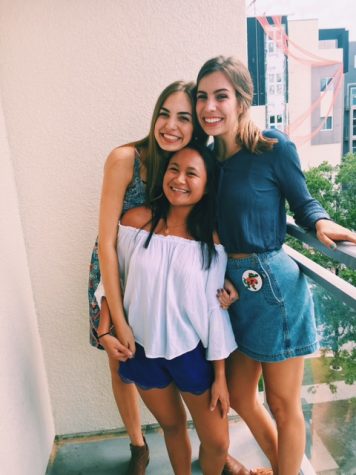 If this opening weekend is any indication, this season of college football should be full of upsets and intriguing match-ups that will ultimately lead to the playoffs for the four best teams.