Jags Win First Volleyball Tournament of the Season
The AHN varsity volleyball team kicked their season off to a great start, going 5-0 in the Academy Invitational tournament. Throughout the weekend, the team defeated Durant, Robinson, Tampa Prep, CDS, and Riverview. They began in pool play, ranked first in their bracket, and finished on top as projected. Then, with a lot of motivation, moved their way up in the Gold Bracket to claim the title.
The girls were confident in themselves, and knew that they could win the tournament if they worked together and played their best. Their practices have been rigorous and their coach this year, Laura Praetorius, has fueled their drive to be successful. Before the game, they gathered in the locker room with a speaker and had dance party as a team to get pumped before the game.
"Our dance party before the game so fun and a good bonding time. I love having the team together to relax and have fun before we play," stated senior, Megan Przedpelski.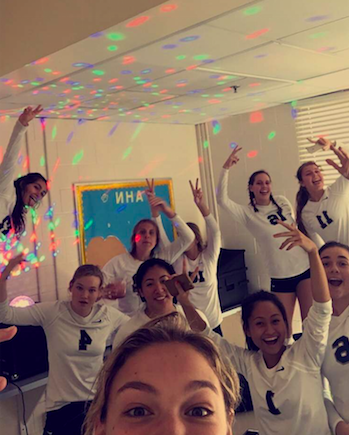 Riverview proved to be the best competition for AHN. They came across this team for the first time in the past four years, and beat them in three sets. Throughout the first set, the girls struggled to get into their rhythm, at one point even losing 10-4. With their determination to win, they won the first set 25-20. They let up in the second set and lost after a hard battle, but came back to win the third set 15-12.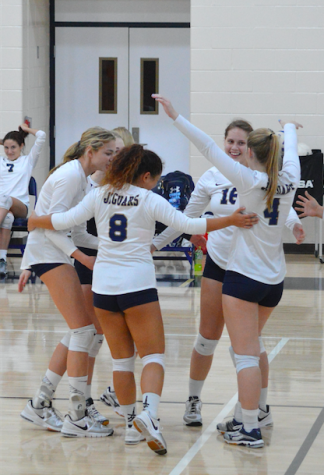 "It's such a satisfying feeling to come back and beat a team when you were already losing in the beginning", stated junior, Jaed Seymour. "I have so much confidence in my team, and I truly believe that we can achieve anything when we work together".
In the Championship, the Jags took on CDS. In the previous year, the Jags lost to CDS in a heart-wrenching five sets early on in their season. They took this game as a time to redeem themselves, and they did exactly that. The girls did not want to even give this team a set much less the entire game, so they fought every point as if it was the last. The hard work paid off when the Jags took the championship game in two sets, for the first time since the Seniors have been on the team.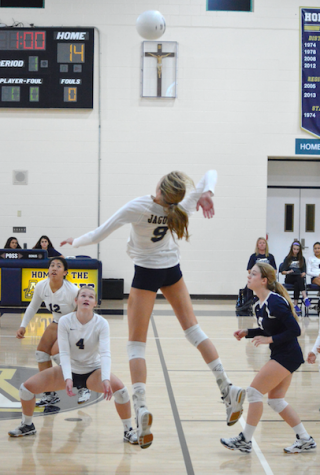 Senior Kendall Bulliet, excitedly stated, "We went into the CDS game ready to play our best because our team is friends with most of the team. I think this fueled our fire because we came out and beat this very talented team in two sets."
Winning this tournament was a great achievement for the team and an amazing way to begin the season that lies ahead. To see the rest of the Jags schedule and support them in their battles the rest of the season, click here.