AHN's Golf Team Swings into Action
September 21, 2020
As the 2020-2021 school year commences, so do the fall sports and Academy's golf team coached by Chris Kumka embarks on a new season.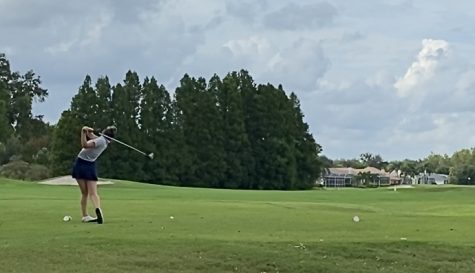 With a strong showing the AHN golf team played Steinbrenner, one of the toughest teams in division. Unfortunately the girls fell short in a hard fought match lead by Sophomore Riley Newton and Senior Stella Mele. Steinbrenner boasts not only two returning State competitors but also Berkeley Prep's leading player from last year who transferred in. All Academy girls played well and one of the team's newest members, Taylor Schweitzer, had an exceptional first outing.
Golf Team Coach Chris Kumka said, "The first match always gives us an opportunity to get back in the competitive swing of things.  Fortunately, a few of the girls have been playing competitive tournaments during the summer and so they were comfortable playing the first match.  I was pleased with the girls playing competitively for the first time and thought they represented themselves well."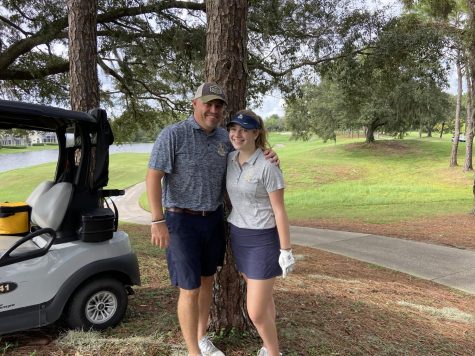 Wednesday, Sept. 16, the Academy golf team had their second match of the season against Tampa Prep and Berkeley. Though the Academy once again put in a great effort, Berkley won the match. The members of the golf team are extremely excited to continue this year's golf season.
Riley Newton ('23) said "The match this week went amazing! I think i think we have a really good team this year and I believe we will be going places! The match against Steinbrenner went very good as well we scored amazingly as a team and I can wait for the next match!"  
Due to COVID-19, the audience allowed for AHN sport's competitions are limited. Academy will be live-streaming all sports athletic tournaments at holynamestpa.org/live.