Teen Leadership Council helps bring a hug of support to children in need
On October 12, members of the Academy of the Holy Names Teen Leadership Council volunteered with Safety Bears 4 Kids. The main purpose of Safety Bears 4 Kids is to make teddy bears for children who have been abused or neglected. The bears are distributed to multiple organizations throughout Hillsborough Country such as the Crisis Center of Tampa Bay and the City of Tampa Police Department. TLC made bears for Mary Lee's House, a nonprofit child advocacy center in Tampa Bay.
Safety Bears 4 Kids was founded by Grace Blake in July 2012. Grace asked God to send her a message of what she should do with her free time while her husband was sick. She received her answer from God in an email asking if anyone that could sew would make bears for children who had been abused. Grace eagerly volunteered and hasn't stopped since. Over 669 Safety Bears have been delivered to children. Over 70 different groups of people have attended their eleven different workshops. Anyone is welcome to come and help. On Saturday, the TLC girls made an amazing 71 bears. These bears will help bring comfort to children who feel alone and scared.
It was a really great experience being able to help out Safety Bears 4 Kids. TLC plans on participating again with the organization. It was such a fun way to give back and bring comfort to the children. Elise Heiman, a TLC President says, "it was such a fun experience and it made it even more special because the bears went to such a good cause. I wish I could see the kids that get the bears, because that's what really made them so special!"
"I am a Safety Bear. I love children who are afraid, hurt and neglected. I love to comfort and snuggle. I am here when children need someone to talk to; I am here to remind them God loves them and a new friend is praying for them!"
Leave a Comment
About the Contributor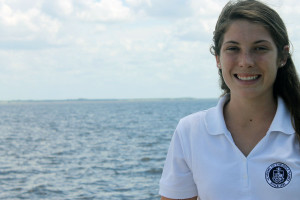 Alison Foley, Junior Staff Writer
Alison Foley is currently in the eleventh grade. She loves shopping and spending time with friends. She is a part of the crew team and Teen Leadership...