Junior Ring Ceremony: Do's and Don'ts
Gaby Ruiz, Arts and Entertainment Editor
January 14, 2015
At Academy, Junior Ring Ceremony is considered to be one of the most stressful days of your high school career. Not only do you have to make sure you don't trip down the stairs, you have everyone in the school commenting on your outfit! This is why it's VITAL you follow the proper do's and don'ts of Junior Ring Ceremony.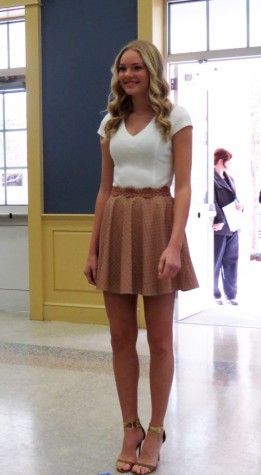 Let's start with the most important part, the outfit. You need to keep in mind you're going to be sitting for 90% of the ceremony. You stand up in the beginning, you walk up the stage, shake Mrs. Jowanna hand, and sit down again. This being said, in the little time you're standing, if your outfit is too short it WILL be noticed. Keep in mind we go to a Catholic school and the length of your dress/skirt needs to be appropriate. It's better to be safe than sorry. The main questions running through everyone's mind while they're shopping is usually, "Print or Plain". To decide, just think about your shoes and jewelry. If you want to go with an elaborate, noticeable heel, try a plain dress so there's not too much going on. Printed dress, definitely go for a solid heel or flat, don't get too crazy.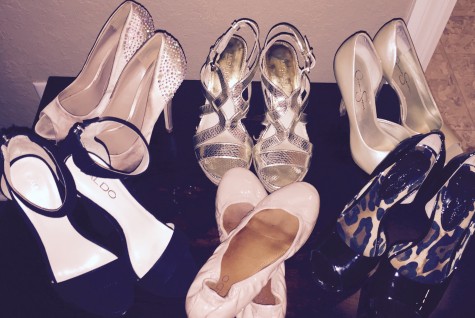 Moving on to my favorite part of any outfit, the shoes. I personally wanted to wear heels with my outfit last year because I wore a plain, coral (BCBG) dress with gold wedges. If you do wear heels, make sure they're comfortable. Yeah, wearing tall platforms is cute and all, but you're already going to be nervous and walking up the stairs, so just be careful. If you're tall and want to wear flats, try a pair of ballet flat. It's classier than sandals and works with any outfit.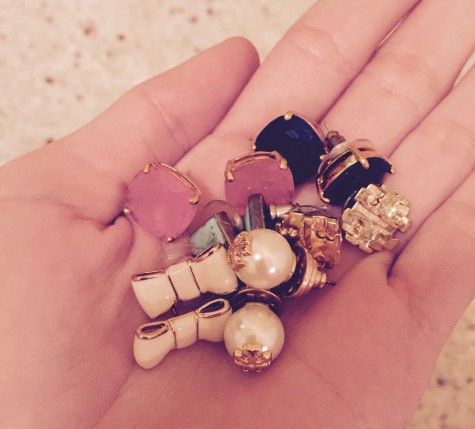 The morning of Junior Ring Ceremony is filled with nerves and excitement. If you want to curl your hair or do heavy makeup, make sure you allot yourself at least an hour and a half to prepare. The morning of my Junior Ring Ceremony, I was rushed and didn't manage my time properly and accidently burnt my chin with a curling iron. It hurt so bad and was awkwardly red the whole day, so I hope that doesn't happen to anyone else. I went with simple jewelry but if you're going to wear a lot, make sure it doesn't clash with the color of your ring or shoes. Just have fun and be confident! It's one of the best days of Junior year and fully brings you into the sisterhood.
Here's some advice from our AHN seniors on what you should and shouldn't do the day of Junior Ring Ceremony.
"If you can't sit down in your dress without it riding up, you might want to re think your dress option."
"Make sure your shoulders are covered, thin straps are not allowed"
"Keep in mind that the whole school is watching"
"DON'T be late"
"Make time to eat breakfast, you'll probably be nervous so you'll be extra hungry"
"Practice wearing heels if you usually don't"
"Don't be too scared, just werk it"
"Junior Ring is a special event that made me realize how lucky I am to be a part of such an incredible sisterhood, make sure you enjoy every second of it."