Caps of Love Returning to Academy
On Thursday September 3rd Student Council kicked off their environmental project, Caps of Love. Caps of Love is a nonprofit organization that uses the profits from recycled plastic caps to donate wheelchairs to disabled children.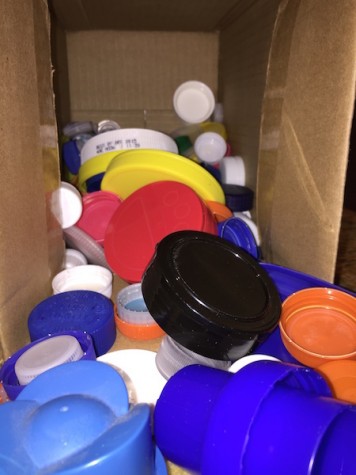 Caps of Love started in April of 2014, when a mom donated her daughter's top-notch wheelchair to the organization. Valerie Mathieu, the founder, reached out to Royal Palms School for Disabled Children when trying to place their first wheelchair. Royal Palms School is a loyal supporter of Caps of Love and has a waiting list of children in need of wheelchairs. Because of this, the foundation donated their first wheelchair to Royal Palms School. Caps of Love donates wheelchairs to a variety of schools similar to Royal Palms, as well as people who apply for a wheelchair.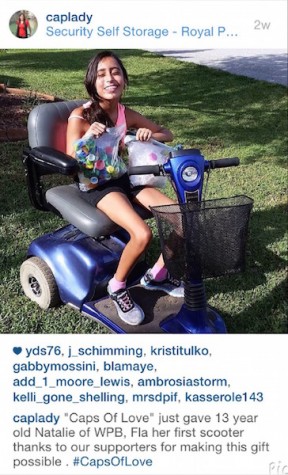 Junior Teresa Toranzo thinks caps of love is, "A very unique fundraiser, the AHN slogan of de"cap"itate your water bottles is really eye catching and creative."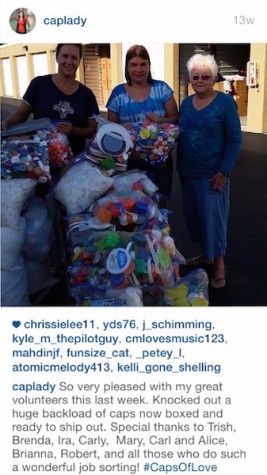 Last year, Academy collected caps for a mere few months, but this year Academy is going to collect caps for the whole year. Junior, Gabbie Ragano shared, "I have a bag of plastic caps hanging up on my fridge, I think Caps of Love is a great cause and an easy way to help a lot of people." Student Council is hoping to increase student involvement to help the less fortunate and our environment all in one shot.
Cap containers can be found in the lunchroom, Ms. Henry's desk, the senior lounge and in all homerooms. To get involved, collect any kind of plastic caps but,  make sure that the plastic caps do not have any part of metal lining. By collecting plastic caps students have the opportunity to make a difference in so many lives.