Steel Magnolias Dazzles AHN
On both Friday and Saturday night, the AHN Drama Department hosted their fall production of the heartwarming, Southern story of Steel Magnolias. An impressive performance put on by our very own AHN actresses, it was easy to tell how much effort was put into the development of the show! Topped with their brilliant Southern accents, each of the girls portrayed their individual characters in a unique way to the audience.
The storyline revolves around a close-knit group of women in Louisiana who spend a considerable amount of time in Truvy's Beauty Salon together, getting their hair done and gossiping about each others lives. Truvy (played by Sydney Beil) is an outspoken, energetic woman who acts as the rock for her many clients and friends that visit her salon. Among her clients is the town's richest woman, Ouiser (played by Alejandra Lozano), who has no problem barging into the salon for Truvy's advice. Other characters include M'Lynn (played by Robin-Salor Zander) and her daughter Shelby (played by Julia Azank), who is about to get married, though later runs into a predicament when her pregnancy risks her life. Clairee (played by Emilie Ulbricht) is another woman entangled in the plot, along with shy Annelle (played by Sydney Sommer), who is Truvy's newest assistant in the salon.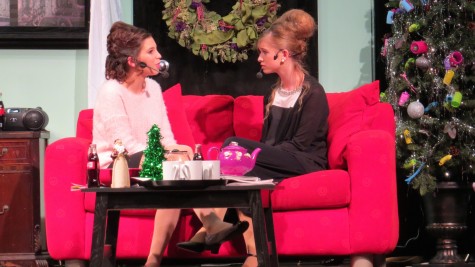 Sophomore Sydney Beil, who played Truvy, did an exceptional job in bringing her personality-filled, sarcastic character to life as one of the lead roles, with her impeccable Southern accent. Senior Alejandra Lozano says, "My favorite part of Steel Magnolias was being able to perform as a main character in my last high school show. Mrs. Kimbler did a great job with casting because Ouiser is a lot like me, so it wasn't too much of a challenge to play her role." Emilie Ulbricht says, "My favorite part about Steel Magnolias was speaking in a Southern accent. It is literally so much fun and I got really good at it. Also the lines in the play are so relevant. I use some of the quotes all the time and it's so much fun."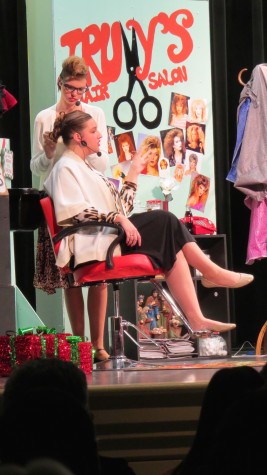 Academy girls in the audience had nothing but good things to say about the show. Senior Grace Baxter comments, "I thought it was hilarious! You could tell the cast put a lot of time into the show and I was entertained the whole time!" Agreeing with Baxter is fellow senior Bryanna Tanase, who says, "The show was amazing! The thing that stood out to me most was the end of the show when the cast was dancing all together. The moment just exemplified the sisterhood Academy is known for!" Aisling Carr adds, "It was fun how it started and ended with Quarter Notes singing songs from high school musical to get the crowd pumped up and how bits of humor were sprinkled into a script that was about a serious topic."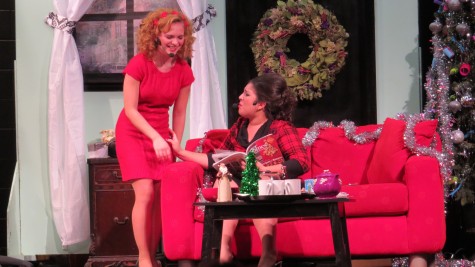 Aside from Steel Magnolias, the fall production also included some featured monologues from Introduction to Acting Students, Freshmen Hanna Skelly, Deja Vega, Maria Almendares, Caitlin Shannon, Lauren Harris, Saragail Flynn, and Junior Kaia Floyd. The Quarter Notes also performed popular songs from Disney's High School Musical, such as "We're All in This Together" and "Stick to the Status Quo". Quarter Note member, Rebecca Parillo explains, "We were really excited to perform and there was a lot of energy! We put a lot of work into it and we really wanted to show off what we've been doing!"
Steel Magnolias deemed the perfect storyline for an Academy performance because of its underlying meaning – the true importance of female friendship. It is stated in the Steel Magnolia's Playbill that, "there may be no story that better epitomizes the bond of female friendship better than Steel Magnolias," which sounds like the perfect story to be seen by the Academy students!