Five Places In Tampa That Can Help You Keep Those NYE Resolutions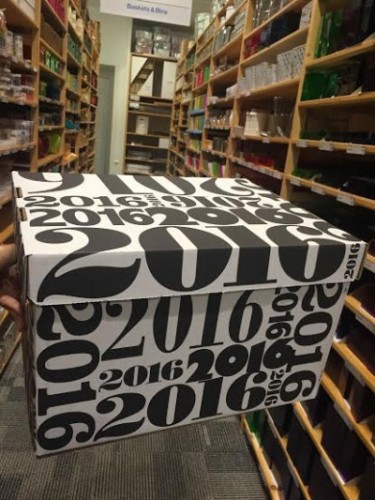 By kicking aside all things that have happened in the previous year, New Year's resolutions make it seem as though there is a "glimmer of hope at the end of the tunnel" and that if you strive for making a difference in your life it may happen. However, keeping up with them can be pretty difficult because of everyone's busy schedules.
Here are a few places that can help kick-start your year and keep up your resolutions around Tampa, whether your resolution has to do with healthy eating, trying to stay fit, organizing your life, and much more.
1.) Looking for a fitspiration?
Yoga in the Park: Curtis Hixon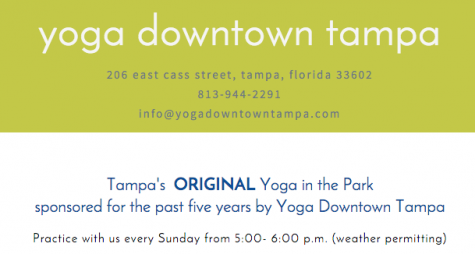 For those who strive for that yogi bod this year, as their New Year's Resolution, Curtis Hixon in Downtown Tampa hosts a free Yoga Class right on the lawn in front of the Tampa Museum of Art. Outside from 5:00pm-6:00pm, first timers and professionals in the art, work out during the sunset in an attempt to meet their New Year's resolutions.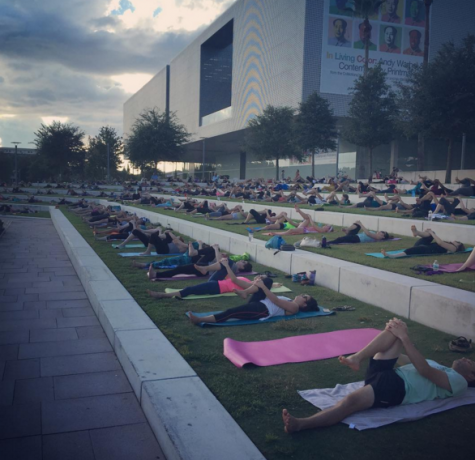 Not only will you be serenaded with a DJ that plays background music for the event and that you will be surrounded by the beautiful buildings of Downtown Tampa, but as well as gaining that yogi bod.
Sophomore, Nina Alberdi, states, "In past years, I've told myself that I want to eat and feel healthier, so this year I'm going to strive to attain that goal. On top of doing a 28-day challenge to push myself to the limit, I'm also probably going to do yoga at Downtown Tampa. It sounds like a fun place to go!"
However, since this event is located in the outdoors, it is not unusual for the event to be cancelled due to the ever-changing Florida weather.
Check out their online website.
2.) Trying to de-clutter your life?
The Container Store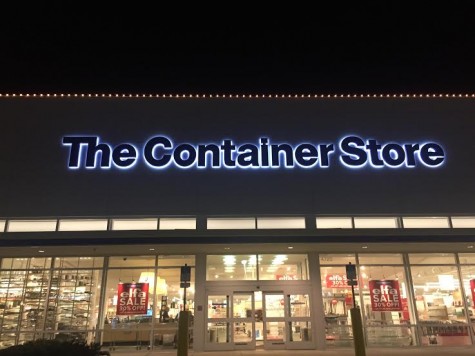 Living a cluttered lifestyle could result in a stressful life, however, there is an answer to this problem. Cleaning your room helps you clean up your mind, starting up your day with a clean slate. Located on the corner of Westshore Boulevard and Spruce Street lies the safe haven for those who cannot function without organization, The Container Store. This beautiful store is filled with containers of many sizes, shapes, and colors, of office supplies, closet dividers, and many other organizational tools to help you fix.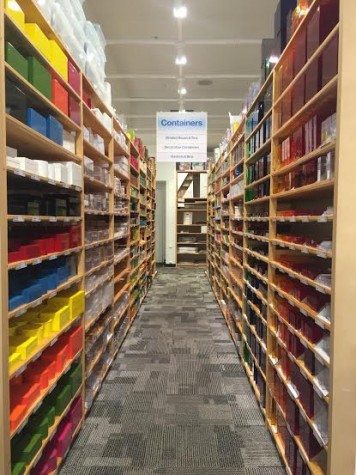 Junior, Ashley Achin states, "When you walk in there, it's kind of overwhelming to see how organized these people are. It actually scares me because I want to be like that one day but I just can't get there."
Those who need organization in their life will be amazed to see a perfectly organized area of containers stacked up entering the store, giving hope of organization to those ready to organize their life.
Check out their online website.
3.) Want to put more time aside for Volunteering?
VolunteerMatch.org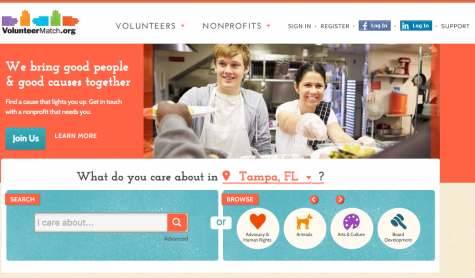 Whether you need to gain service hours for school or you'd like to help make a difference in the world, volunteering could help you reach that goal. Depending on your interests, this website will connect you to small Nonprofits or large organizations who need your help.
Sophomore, Gillian Garcia states, "I'm very happy a website like this exists because it really helps me find places that need volunteers around my area which makes it really convenient for traveling."
Another ACHONA newspaper article, by Junior Staff Writer Kendall Bulleit, that will help you on the search for volunteering services that are accustomed to your interests "Finding the Community Service Project that Fits You"
Visit VolunteerMatch.org to help you find a volunteering service.
4.) Striving to have a healthier eating habits?
Whole Foods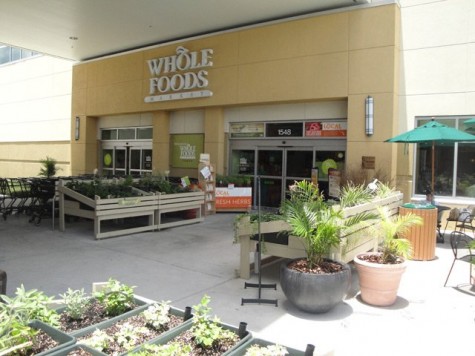 Whole Foods is the prime place to go when deciding to go on a healthy and organic diet. Located on North Dale Mabry Highway, this eco-minded chain provides a great variety of foods to help you start your new eating lifestyle. Not only is it a grocery store, but also a place to pick up an already cooked, and very healthy, dinner.
Sophomore, Lauren Sellers, states "I really like going to Whole Foods because of their large variety of different foods so when I decide that I want to eat healthy, it is always something different rather than having the same thing."
Conveniently, located on their online website, Whole Foods presents a little area specifically for helping those with New Year's resolutions that circulate around the topic of food. Not only do they just have an area for specifically on food, however, they also have provided sub-sections such as: Food, People, and Planet. Food, for certain recipes with their products that you could make at home. People, for ways specific foods affect your body and ways to keep you in shape. Planet, mainly about how to watch out for Genetically Modified Organisms (also known as GMO) and everything that has to do with our planet.
5.) Want to be more involved in school events?
Academy of the Holy Names
Located in front of Mrs. Krukars office is an updated weekly schedule of all the things going on in the school.
Expressing your spirit for your high school may not be one of your top priorities, however, leading up towards your senior year it is a good thing to experience. Whether it is attending home sports games, volunteering to help with student organized events, or being apart of a club that you are interested in.