Pretty In Pink – Mother Daughter 2016
On Thursday night, AHN students honored their mothers at a special dinner that was altogether joyous and somewhat emotional, especially for Seniors. Taking place at the Rusty Pelican restaurant, the night was far from dull as senior moms and daughters reminisced on their past four years at Academy, and underclassmen excitedly looked forward to what they have to come.
Thanks to an emotion-filled video made by senior Karlee Nipper, things got real for senior moms as they watched their daughters say a few words about how thankful they are for them, and how much they will miss them in college. The atmosphere in the room completely changed once the video was played – mothers cried, daughters cried, and everyone was wondering how four years at the Academy flew by so fast.
A photo posted by @alexxperezzz on
Senior Madison Matesich reminisces, "Karlee's video absolutely brought me to tears because it made me realize that all of my sisters leave for college soon, and it symbolizes such a big step in our lives, as we won't have our moms with us everyday."
Along with the video, one of the senior moms was awarded "Marvelous Mom." Each year, seniors submit photos of their mothers when they were in high school and the entire high school votes on one mom to take home the prize. This year's winner was Senior Kelsea Henry's mom, Laurie Henry. She was immediately awarded with a "Marvelous Mom" sash and a crown.
Though a lot of Mother Daughter was centered around the Class of 2016, many underclassmen were still easily able to have an enjoyable time.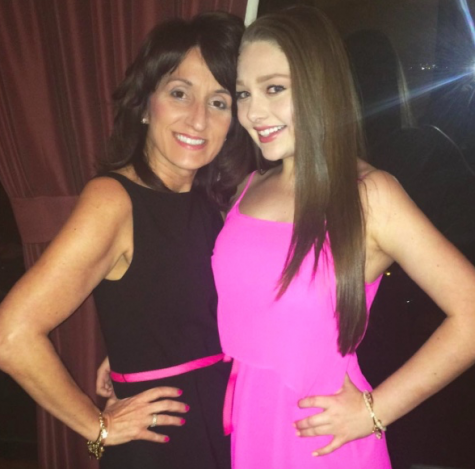 Junior Danielle Gutierrez recalls, "I really enjoyed going to Mother Daughter this year with my mom. The senior video really made me appreciate my mom and it made me realize I need to stop looking forward to senior year, and enjoy right now because it will be here before I know it!"
All in all, the annual Mother Daughter dinner was a terrific way for AHN girls to come together and honor their mothers – especially for the Seniors!
For more pictures from the night, check out the gallery below!