2016 Senior Retreat
The Senior Retreat is a tradition that has been at the Academy for generations. Sisters, mothers, aunts, and cousins have all gone to this retreat coming back ready for the next chapter in their lives. The seniors of 2016 woke up early on March 3, 2016, ready for an experience of a lifetime. On the bus ride over to the Bethany Center, seniors reminisced on old memories and the last time they were at the retreat site.
Mary DesRosiers was excited upon arriving, "I have always heard about this retreat and how it really changes the way you will look back on these years. This retreat is going to be so much fun and I cannot wait to go through it with my favorite sisters."
Upon arriving we were surprised by AHN's past principal, Dr. Cal, who led the retreat for the rest of the day. She gave talks on the different stages of being a woman and what they are going to experience throughout the next journey of their life. After the seniors thanked Dr. Cal for her amazing presentation, the students were given down time to spend with friends and explore the beautiful Bethany Center. Some girls listened to music in their cabins, while others went on walks around the lake.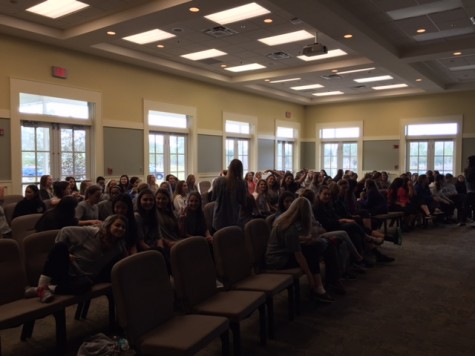 After hours of bonding and spending time with each other, the girls went to to dinner. When dinner was over, the girls were sent to the Chapel where they read letters that were written to them by their family and friends. These letters were filled with guidance, advice, and loving memories that have been shared with the people who mean the most to them.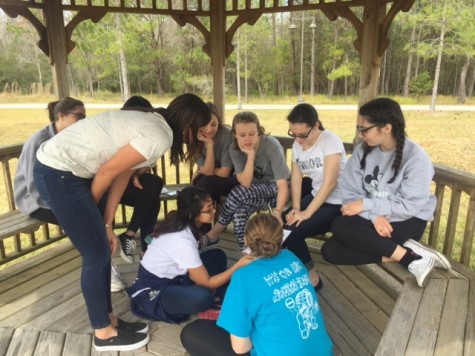 Rebecca Castellano was very touched by her letters, "Reading my letters really made this experience real. I did not realize that I was going to be leaving soon and I need to take every opportunity in these next few months."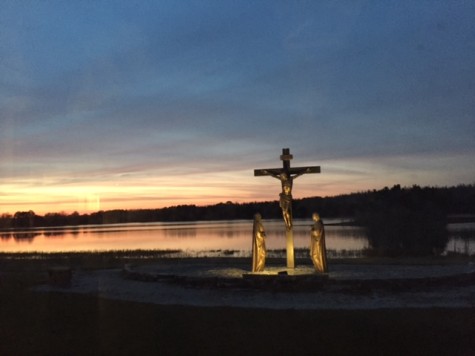 After this emotional rollercoaster, the 99 seniors decided to change the mood and have a fun bonfire where they roasted marshmallows and sang songs, which of course lead to the biggest dance party of the year. The long day came to an end and the girls went back to their cabins where they rested before their last day.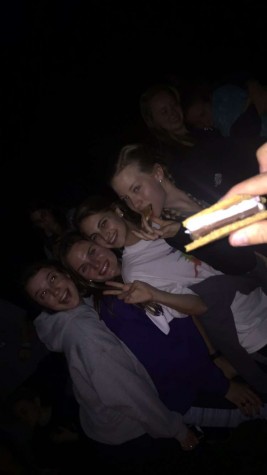 The next day the girls woke up at 7:30 for breakfast and to get ready for the day. Once the girls ate breakfast they played the string game that has been played for years before them. They shared laughs, cries, and many memories together. When the activity was over, the girls attended mass where they had a final moment to focus on reflecting and getting ready for the next journey ahead of them.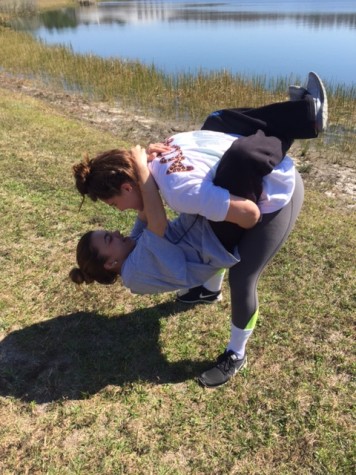 Christina Thompson loved this experience, "I cannot believe these four years are over and this was a good time to spend with my sisters."