Getting Ahead on College Apps: Advice from Seniors
Pia Roca, Senior Staff Writer
May 2, 2016
As the school year comes to an end, Juniors prepare for the long process that is applying to college. The Common Application is a universal application that most schools around the nation accept, it is going live August 1 like most applications. This past January, the Common Application released their 2016-2017 essay prompts for students who wish to get ahead on writing their essays.
The most important thing is to take time during the summer and write the essay free from stress or school. When the time comes to start applying, the biggest obstacle will be already knocked out.
Senior Alexis Markines suggests, "I like to keep a note on my laptop's desktop of important dates and every time I log on I am reminded. I guess my biggest suggestion is to write every thing in your planner. Every single detail.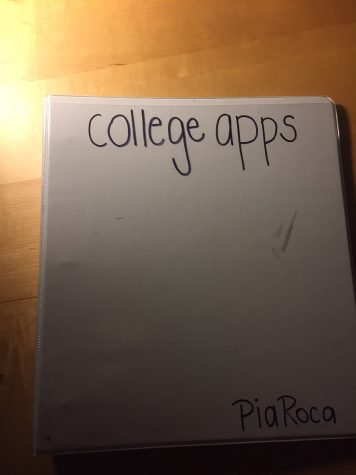 Senior Adri Torres also suggests,"When I first began applications in August I was really overwhelmed by all the deadlines. Just remember: when you finish an application, make sure that you submit a transcript request form the next day. It makes it a lot easier and faster for Mrs. Keegan. "
Take an afternoon to sit down and look up and note all deadlines and necessary documents for each application. Every college website is set up differently, some being easily maneuverable while others turn into endless mazes. College Board outlines the following steps when starting applications:
Get informed
Talk to people (college counselors, teachers, etc)
Brainstorm
Get organized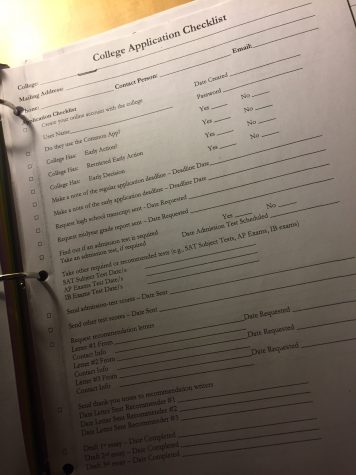 Senior classes combined with college applications makes for a very hectic first semester of Senior year. The Seniors want the Juniors to know that it is manageable and when the acceptance comes in, you'll reap the rewards!