AP Art Studio Students Offer a Sneak Peak Into Their Work
Now that Academy graduates Natalie Cevallos and Hadley Chillura, two girls known for their amazing artwork, have left, it is time to introduce Academy's upcoming artists (AKA: the students currently enrolled in AP Art Studio)!
Since AP Art Studio's curriculum began over the summer, students already have completed projects. A few of these artist and their work are shown below.
Lara Lontoc's focus in AP studio is on graphic design and photo editing. Lontoc's favorite piece so far (shown below) is called "Glacial". The figure in the center of the image is senior Abby Morris and the photograph was taken underwater.
Lara comments, "This piece came out of a lot of trial and error. The hardest part was knowing when to stop."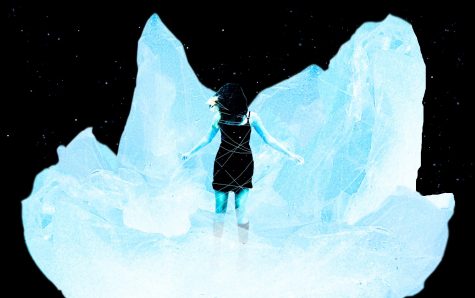 Elizabeth Dolan's focus, similar to Lontoc's, is photo editing. Dolan, a promising photographer even before she started Studio, has taken her photos to the next level by combining multiple techniques into her work. Her first finished piece (shown below), depicts her encompassed by the scenery of her true home, Montana.
Dolan comments ""I chose to create this piece because Montana is a part of who I am- it is the safe place I go to escape my stress and worries, and I find that it rejuvenates me and helps me grow into a stronger, more confident version of myself."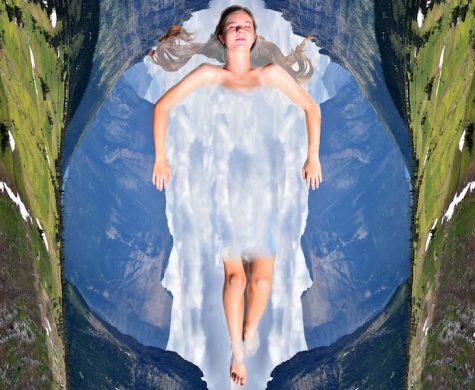 Olivia Valdes, a senior with a focus on detailed drawing, has started her journey with AP Studio by creating works that feature prominent pop culture. One of her first outstanding pieces shows basketball player Dwyane Wade in the act of dunking.
Values remarks, "The background is supposed to represent the chaos of the crowd and the screaming fans. The black and white image of him and the net shows that he is focused on the goal of scoring and is not letting the distractions get in his way."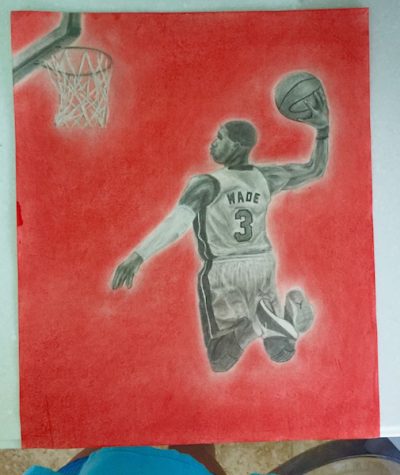 Mary Kate Magyar started her AP Studio projects by creating an animated figure that she refers to as King Philip. Philip is a peacock that Magyar created over the summer, and the challenge now is entering him into various scenes. This first work, although incomplete, shows the majestic peacock in his throne room.
Magyar remarks, "One of the portfolio requirements for a school I'm planning on applying to is to show character design and personality. So that's how King Philip came to be."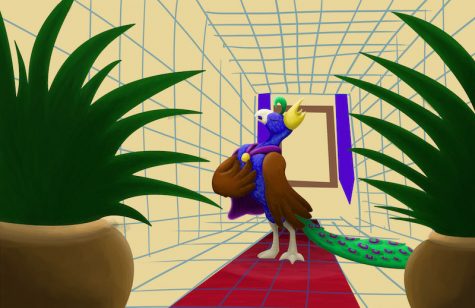 And finally, Senior Tess Jakubiec, has been working with self portraiture and photo editing to create works that are realistic yet combine abstract elements.
Jakubiec comments, "I have been trying out a variety of different styles so that I can figure out what I like the best and then use that as my concentration for second semester."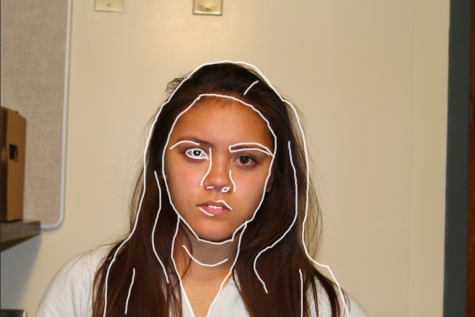 The AP Art Studio class has just begun, yet has already revealed some promising artists. These are just a few of them! Look forward to Art Fest in April 2017, where the students will be able to reveal their work in its entirety.