Class of 2022 Shares First Impressions
August 22, 2018
The freshmen class of 2022 has started off their first year at Academy. While making new friends, adjusting to schedules, and joining the school community, the class was able to develop their first impressions of AHN.
"My first impression was that the school really did feel like a family. Everyone here is really a part of the sisterhood," says Ann Bordin ('22).
Many of the freshmen commented on Academy's sisterhood and school community. They mentioned their feelings towards both the faculty and fellow students.
"I think that all the girls here are super nice and really lovable. The teachers are also pretty cool. I'm really looking forward to my Algebra class with Mr. Quinn," says Cassie Hiatt ('22).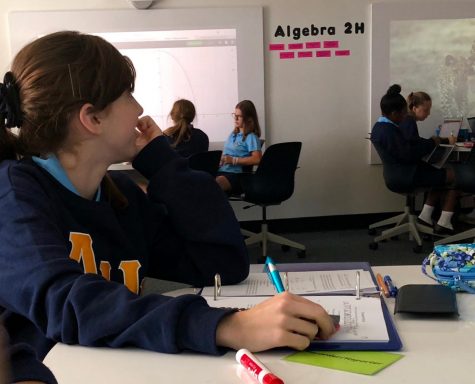 "I think all of the teachers here are really awesome. The class that I am looking forward to this year is my Algebra two class because I like the curriculum," says Laura Caroline Jung ('22).
Other freshmen spoke about Academy in comparison to their middle school.
"At first I wasn't sure if I would like the high school because I went to middle school here. I thought the two would be the same, but the middle school is really different from the high school. Here we get a lot more freedom, and I like it as a whole," says Page Mcguinn ('22).
"I like the high school here because it's more loose. You get to walk around more and control your schedule. In a lot of middle and elementary schools, you always follow the same routine," says Jung.
Upperclassmen have had their first impressions of the freshmen class as well. Secretary of Student Council Reagan Finch ('20) was able to meet and run circles with the class during their freshmen orientation.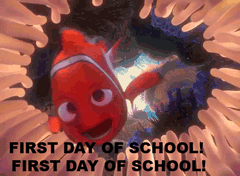 "I was actually really surprised how much the freshmen participated in the orientation. In the past, when we moved into small circles, most girls wouldn't participate in the games. They would just stay with the people they knew from middle school. This year, however, all of the freshmen were super excited. They asked a lot of questions and were really positive. It was nice to have them all participating," says Finch.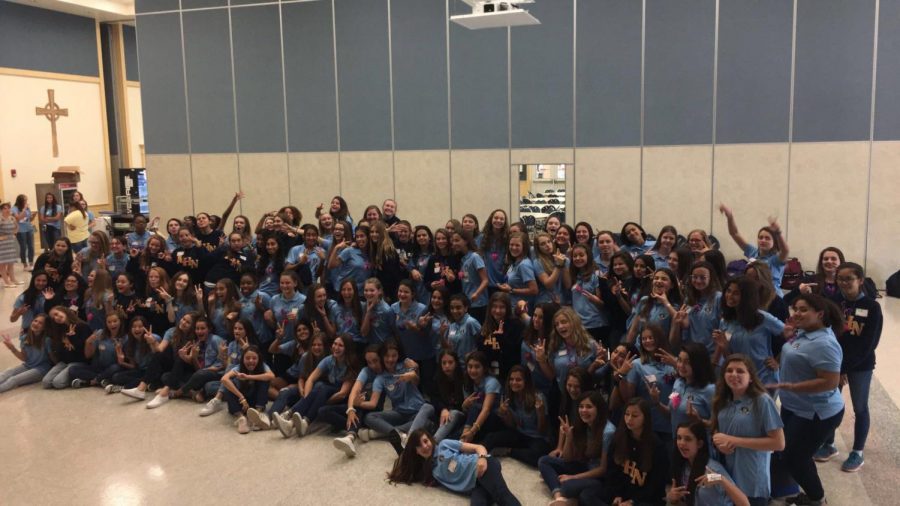 Vice President Maria Almendares ('19) was also able to meet the freshmen on their first day of school.
"Personally, I think they are all cuties. They seem eager to be a part of the sisterhood and are excited to participate in school events. I just wish they'd stop cluttering the hallways," says Almendares.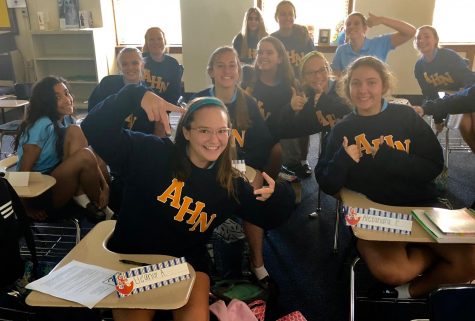 Both faculty and staff also have been able to gain their first impressions of the freshmen.
"I'm very excited for their class," says Sister Mary Glavin. "It's very exciting to see the spirit they've shown, the participation they've had, and their openness to all that's going to be."