Everything you need to know about curling your tresses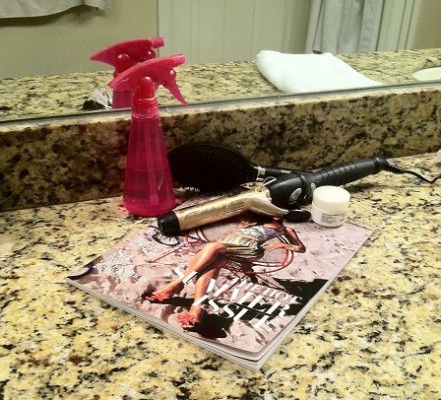 Curly hair styles are essential for any girl's look book. From beachy waves to romantic ringlets, the possibilities are endless. Though the appearance of curls looks effortless, actually achieving the style can be anything but. As a natural curly haired girl, I believe that hair is an art and with the right tools and products, it's possible to create a long lasting look.
The most important factor when styling hair is using the right curling iron. The material and size of the barrel play a key role in getting the desired style. The larger the barrel, the looser the curls. So if you want a wavy, relaxed look, a curling iron with a two or three inch barrel would suffice. However, if you desire a tighter, polished curl, then a 1 inch barrel will complete the job.
The type of curling iron you're using will determine how long the curls last. The three most common types of irons are ceramic , tourmaline and metal. Ceramic irons heat the hair evenly, cause the least amount of damage and can tame the unruliest of locks. However, they can be expensive. The tourmaline irons emit negative ions to condition your hair, thus alleviating damage brought by the heat. Metal curling irons are another option. Though these irons are wallet-friendly and heat up quickly, they cause hair damage as well as burn out quicker than the other curling irons.
Plus, beware of marketing ploys. Some stores inflate prices for mediocre products. Other companies advertise that the curling iron is ceramic, but it may not be 100% ceramic. A production tactic is plating the metal with ceramic, so you may be paying for a 20% ceramic plated curling iron. When it comes to purchasing any hot tool, do not be afraid to do some research.
Now onto the fun part (or not so fun part). Styling your hair! Remember to only use the iron when your hair is completely dry. Using any hot tool such as heated rollers or a flat iron on wet hair can seriously damage your hair. Before you section your hair, apply a heat protectant serum or spray. I recommend Frizz ease by John Frieda thermal protection serum. It protects my hair, seals my split ends and smells great too! After applying the serum, take the sections of your hair and wrap it around your iron. Remember to also curl the ends unless you want " fish hook" curls!
Wait about 15 to 30 seconds before releasing your hair from the barrel's clamp. Once you're finished curling your hair, spritz some hairspray and comb out the curls with your fingers in order to make your curls look natural. You can see beauty vlogger, hollyannaree's tutorial on curling hair here. She gives great advice and her hair and makeup always looks stunning.
I hope my advice helps you achieve the curly style you want. Comment below and let me know what I should write about next! Happy styling!
View Comments (2)
About the Contributor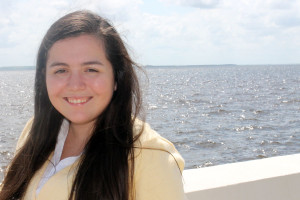 Priscilla Vasquez, Lifestyle Editor
Priscilla Vasquez is the Lifestyle Editor of Achona. She enjoys writing about current events, beauty and fashion trends. On the weekends she likes to hang...