How to make your brows look their best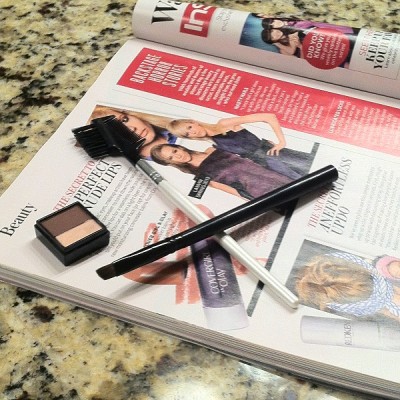 If there's one thing I obsess over, it's my eyebrows. I know it sounds silly, but I think eyebrows frame your face and complement your features.  Along with shaping your eyebrows (whether you wax, tweeze or thread) , filling them in is equally important.  Filling in your eyebrows can effectively brighten up your face. Whether you have bold brows or fair brows, there is a universal technique to making your brows look their best!
The first step in filling your brows is selecting your filler.  You can use a brow pencil, powder or cream shadow.  A pencil will give your brows a defined look while powders appear more natural.  Match the color of the filler to your hair color unless you have fair brows, then you can go a shade darker. Please, never use black to fill your brows! Even if you have the darkest,boldest brows, black appears too harsh. If you use a powder or cream shadow, use an angled brush to apply the product.  The angle will give you more control and precision. Now that you have picked your product, it's time to fill in your eyebrows.
Next, use your brush or pencil to define your brows. Use light, short strokes to fill in places that are either fair or sparse. Start on the inside of the brow and continue to the end.  Remember to never go outside of where the hair is. Finally, use a spool brush or eyebrow comb to distribute the color evenly across your brows.  To keep your brows in place you can you either specially designed eyebrow gel or spritz some hairspray on your fingers and use it on your brows.
Remember, your eyebrows are an important component  of your face, they add expression, dimension and draw attention to your eyes. So show them some love and fill them in whenever you're sporting a glamorous look!  Comment below and let me know what I should write about next! Happy styling!
Leave a Comment
About the Contributor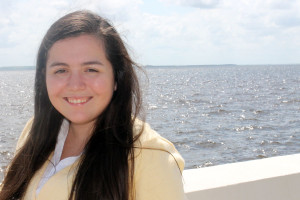 Priscilla Vasquez, Lifestyle Editor
Priscilla Vasquez is the Lifestyle Editor of Achona. She enjoys writing about current events, beauty and fashion trends. On the weekends she likes to hang...