Your Fairy Godsister
So I got the idea for this column after being betrayed by Pinterest.  I was looking to rid my hair of the frizz caused by the Florida humidity. I thought I found the perfect solution in a DIY hair mask consisting of brown sugar, honey and vinegar.  My results were anything but sweet. Instead of the sleek, shiny hair shown in the "pin", I had crunchy, wavy hair that smelled like a 1905 salad. After that day, I thought of all the other girls who had been deceived.  I knew that it was my civic duty to call out all the imposters. (Okay, that last sentence sounded a little dramatic.) Basically, with this column I hope to introduce beauty and style techniques that actually work. I also hope to talk about body image and other issues as well. I believe that having a beautiful inside is just as important as the exterior. So before you use hydrogen peroxide to get that perfect ombré hair color (please don't!), take a look at this column.  Just think of me as your fairy godsister.
Leave a Comment
About the Contributor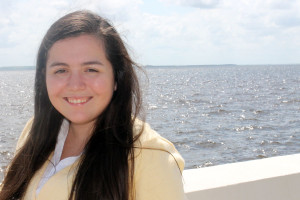 Priscilla Vasquez, Lifestyle Editor
Priscilla Vasquez is the Lifestyle Editor of Achona. She enjoys writing about current events, beauty and fashion trends. On the weekends she likes to hang...