Last minute halloween costumes
There are two types of people in the world: those who have every detail of their Halloween costume meticulously planned weeks in advance, and those who find themselves scrambling through their closet trying to throw together a last minute look.  Sadly, I have found myself in the latter situation more time than I'd like to admit.  So for all my fellow procrastinators, I have put together a list of my top three favorite last minute Halloween costumes.
Black Cat
It may not be the most creative costume, but it sure is easy.  To achieve the feline look, throw on a black shirt and bottoms. Or, if you want to look more formal, whip out your favorite little black dress.  Then, use a liquid or pencil eyeliner to draw some whiskers and a nose.  All you need are some homemade ears (or store bought) and you are all set! If you're feeling extra motivated you can even utilize make up to emphasize your costume.  Halloween is the perfect excuse for heavy, dramatic eye makeup and this  tutorial demonstrates how you can achieve the perfect cat eye look!
Girl Scout
My mom saves everything: art projects, essays, awards, not so flattering photographs and my Girl Scout vest.  Last year, I found myself without a costume ( again) so I decided to don my Girl Scout vest from childhood.  Now, I will warn that  the costume is not a perfect fit, but it still gets the job done.  If you have your old sash or vest, all you need is a white tee shirt and denim bottoms. To take your look a step further, do your hair in braids or pigtails and if you have a matching beret – even better!
Cleopatra
All you need for this costume is a bed sheet and lots of gold accessories .  Take a plain white bed  sheet and tie it around your body like a toga. If you want to be more elaborate, you can use a more artistic knot.  Then, for your makeup a winged eyeliner is a must.  This tutorial ,by makeup artist Selina, does a great job of explaining how to achieve the Egyptian look. Not only does she show you how to apply eyeliner but she also uses gold eye shadow to add regalness.  Finally, pile on all the gold jewelry you can find and you are ready to go!
I hope these costumes help you figure out what to be for Halloween this year.  Remember, Halloween is the one time you can break all the rules so have fun! Comment below about your favorite Halloween costumes and let me know what you want me to write about next!
Leave a Comment
About the Contributor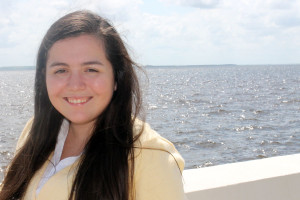 Priscilla Vasquez, Lifestyle Editor
Priscilla Vasquez is the Lifestyle Editor of Achona. She enjoys writing about current events, beauty and fashion trends. On the weekends she likes to hang...