Steps on finding "the" perfect homecoming dress
Along with the stress of school, the buildup of homecoming is another addition to every high school girl's priorities. The gossip in the hallways about who's going with who is starting. Occasionally in class, it is not a suprise to see girls online shopping for their dress. With only two weeks left, the struggle of finding the perfect homecoming dress is a long process which may takes many, long trips to the mall.
The key to having a great night is feeling confident in your look. Many girls might go for the classy, loose feeling dress. Others may go for the poofy, sparkly dress, it all depends on your body type.
"I personally love flowy dresses because you don't have to be worried about what happens when your dancing," Taylor Gee expresses her feelings about what kind of dress she likes.
For example, if you are shorter, you may want to chose an above the knee dress, which makes you look taller. If you are taller and longer legged, wearing a tea-length dress will look classsier instead of a short dress that rides up every time you bend over. Since its not quite yet winter, bright colors always will look good, for example, pink, blue, or a classy white or beige.
Shoes are always the most important factor in your homecoming look. So many girls spend so much time looking not only for the perfect dress but also for the perfect shoes. If your dress is shorter, wearing a regular heel is always cute or if your dress is longer, you could wear pumps to make you look taller. A good thing to remember is that you do not want too much bling or sparkle. For example, if the dress is sparkly and brightly colored, you want to go for more of a neutral shoe. On the other hand, if your dress is very simple, you could always sparkle it up with some brightly colored shoes.
There are countless places any girl, with any style could find "the" dress, either online or in stores. A very popular place many Academy girls are purchasing their dresses is Nordstroms. You can find a variety of cheap, more simple dresses or more expensive, it all depends on what you prefer. Grace Rogers agrees, "I believe that homecoming is a big deal, but on the other hand, it is only one night. I would not spend all my savings on one dress." Cece's and Georgettes carry beautiful dresses if you are looking to pay more money. On the other hand, boutiques like The Look, or Key's Country carry cheaper but also very  fashionable dresses. Online is another option that many girls do. Some websites may included, Missguided or Mura Boutique. Specifically, there is on website called Rent the Runway. This unique website allows you to rent designer dresses for a super cheap price. How it works is you order the dress and are given four days to use the dress for your special occasion. It is cheap and has great deals on expensive dresses. Some of the designers include BCBGMAXAZRIA, Vera Wang, and Academy's favorite, Lilly Pultizer.
Even though it is a long process of finding "that perfect dress", the night will be a special evening of dancing and being with friends. Make sure to feel confident in your outift and have a great night!
Leave a Comment
About the Photographer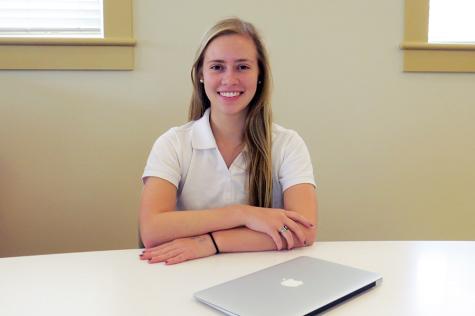 Lauren Raab, Senior Staff Writer
Hi my name is Lauren Raab. I am a senior at the Academy and am a senior writer for Anchona. I love fashion and keeping up with the trends. I work at the...