Facials: fact or fraud?
I always thought of facials as unnecessary when it came to my skin care routine.  I did not think that a mix of mud, honey, and the rarest California avocados could possibly rejuvenate my pores.  However, I gave in to my curiosity and decided that my skin deserved to be indulged.
The skincare aisle was lined with multiple treatments each with different ingredients and purposes. I decided a deep cleansing mask and a moisturizing mask would be a safe place to start. Allure magazine awarded  Freeman's charcoal and black sugar mask  a Best of Beauty Seal of Approval in 2013.  The mask worked some magic despite its appearance.  When I first put it on my skin, I was thrown off by its black color.  Despite my reservations, I kept the mask on for ten minutes and when I rinsed it off, I immediately saw a difference.  My pores were smaller and my skin was incredibly smooth.  The best thing about this product is its duality.  The mask is also meant to be used as a scrub so that all the impurities and excessive oils on your skin are absorbed. Although, too much exfoliating can lead to over drying and peeling, this mask is gentle on the skin.   I was impressed by the results as well as the $3.99 price tag.
The moisturizing mask that I purchased also turned out to be a success.  Freeman's avocado and oatmeal clay mask  nourishes the skin using the natural properties of its ingredients.  When I put the product on my face, it soothed my skin.  I left it on my skin for about ten minutes, while it dried I could no longer move my face.  Despite this, once I washed the mask off (with warm water!) my skin felt soft and smooth.  Even though it feels a little uncomfortable, the results are worth it!  This mask also costs $3.99 and I could not be happier with the results.
If you still feel a little hesitant about using facial masks, I encourage you to use them!  Especially the masks I mentioned above.  They are the perfect products to introduce to your skin care routine. But remember even good things should be used in moderation!  Facial products should only be used twice a week , at the most!
Do you think facials are a beauty essential? Comment below and remember to suggest what I should write about next!
Leave a Comment
About the Contributor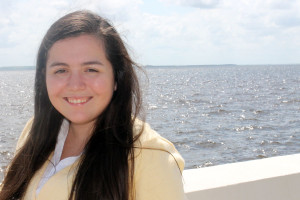 Priscilla Vasquez, Lifestyle Editor
Priscilla Vasquez is the Lifestyle Editor of Achona. She enjoys writing about current events, beauty and fashion trends. On the weekends she likes to hang...