Most memorable outfits of the past Grammys
Gaby Ruiz, Junior Staff Writer
January 31, 2014
With the Grammy's coming up on CBS Sunday the 26, there are always speculations as to who will be best dressed, and who will shock us all with their fashion choices. The outfits below are my take on some of the best and worst outfits of Grammy's past.
Best Fashion moments:
Rihanna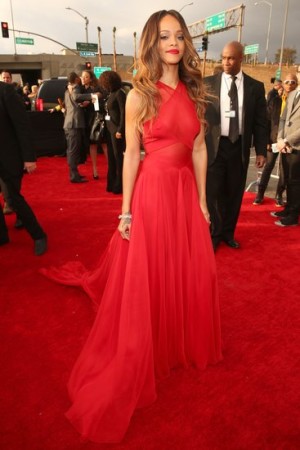 Rihanna's red dress was one of the most talked about looks of last years Grammys. The dress' train was the perfect length along with the amount of sheer on the front and sides. Her all around look for the night was a drastic improvement from previous years (especially 2011s outfit choice…). Her makeup and hair also perfectly complemented her look, impressing viewers and earning the title of best dressed.
Taylor Swift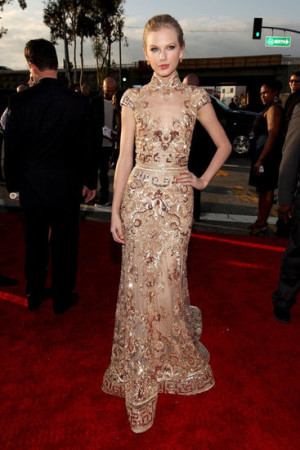 Taylor Swifts 2012 Grammy dress was one that I would describe as "out of her comfort zone". Before this, she usually chose simpler dresses. This bold cut out and pattern was a daring choice on Swifts part, but she managed to pull it off. Having her hair pulled up and a dark lip added an extra "wow factor" to the overall outfit.
Selena Gomez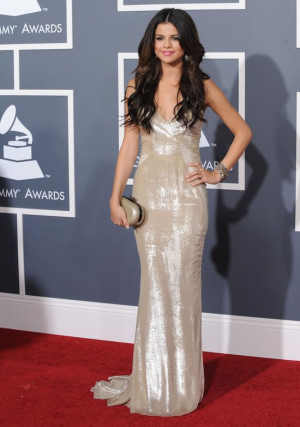 Selena Gomez 2011 Grammys outfit was an overall favorite. Junior Taylor Klinge gushed about Gomez's outfit "I really like Selena's outfit and wish I could borrow it for prom!" Her  loose curls and minimal jewelry added to this effortless, polished look.
Worst Fashion Moments:
Jennifer Lopez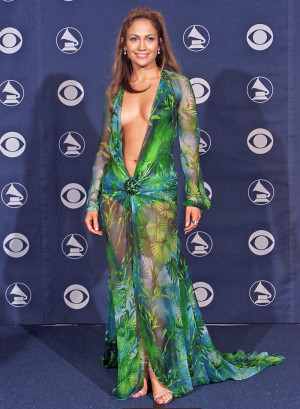 At the 2000 Grammy's Jennifer Lopez donned a Versace dress  that was definitely unforgettable. Not only do I strongly dislike the print the fact that 3/4ths of her upper body is showing honestly makes me uncomfortable. Ever since this outfit choice, her gowns have always looked beautiful, thankfully we will probably never see an outfit choice like this again.
Fergie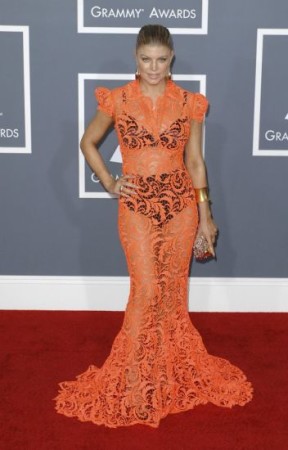 Fergie's 2012 Grammy choices definitely stood out, much like her black undergarments. This outfit could have been improved if the black was changed for a nude or maybe even an orange. Her jewelry was a good choice along with the slick back hair and subtle makeup.
Florence Welch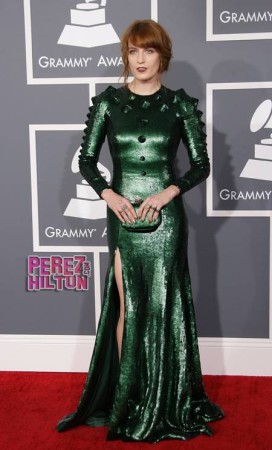 Florence Welch's 2013 Grammy outfit was a hit or miss for most people, but for me it was a miss. The spikes on the top of the dress were not my favorite, but the color compliments her skin tone and hair color. The dark lip and easy up do  also looks great with the gown. If the spikes weren't there I would have liked the dress better.
Everyone tune in to CBS on Sunday, February 26, to see all the beautiful outfits and to see if Florence, Fergie and Jennifer Lopez improve their outfit choices.