Cut the Calories – How to Stay Healthy When Dining Out
Because going out to eat has become one of the most popular things to do around the Tampa area, it can sometimes be difficult to choose the healthier meals as we are distracted by endless amounts of mouth-watering, calorie-filled food. It almost seems like a life or death decision when trying to choose between ordering a fresh, healthy salad or a 900 calorie dish of mac and cheese from Panera. Hopefully, with these meals described below, you'll find yourself more inclined toward choosing healthier meals when you go out to eat
CHIPOTLE:
The craze for burrito bowls has gone off the walls recently – but little do Chipotle-lovers know that their bowls can add up to between 800 to 900 calories! Have no fear, though, there is a way to make your bowl healthier and still maintain that delicious Chipotle flavor.
Rice: Try

brown

instead of white, it has more fiber and less fat!

Beans:

Black

beans are a great source of protein

Meat: Nutritionists swear by

chicken

or

sofritas

, mainly because they have the least amount of calories and highest amount of protein!

Toppings: Fajita

vegetables

, tomato

salsa

, and a little bit of

guacamole

! Other toppings, such as cheese and sour cream, can add an extra 200+ calories to your bowl! But then again, a little bit of cheese on top won't kill you.

Drink: Try to stick by the universal healthy eating rule "Don't drink your calories" – and just have a cup of water, instead of soda or iced tea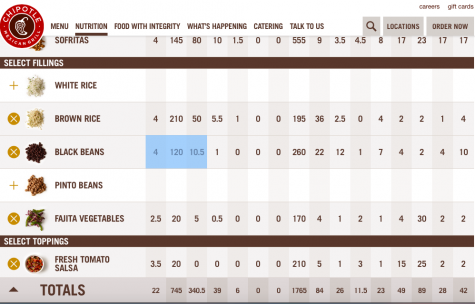 PDQ:
Distracted by the enticing smell of tenders and fries, most people are easily influenced to order just that the second they walk in, but PDQ offers many other healthier options.
If you're feeling a salad, try the

Grilled Chicken Salad

or

Chicken Caesar Salad

with vinaigrette dressing, which has a lot more protein and less fat than a Chicken Tenders Meal.

Along with salads, PDQ also has sandwiches, such as the

Grilled Chicken Sandwich

, which is a delicious substitute for Chicken Tenders.

For sides, instead of fries, apple slices are a healthier option to top off your already delicious meal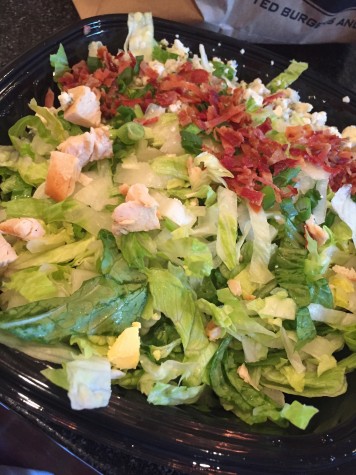 Chick-Fil-A:
It's incredibly hard to go to Chick-Fil-A and not order chicken nuggets or a Chick-Fil-A sandwich, but Chick-Fil-A really does have healthier meals that are still as enjoyable!
For salads, their healthiest are the

Asian Salad

,

Cobb Salad

, and

Grilled Market Salad

. Each of these salads comes with their own dressing, and each of the salads are high in fiber and protein.

One of Chick-Fil-A's best healthy meal options is the

Grilled Chicken Cool Wrap

, served with Fat Free Honey Mustard Dressing or Reduced Fat Berry Balsamic Vinaigrette Dressing, with under 300 calories and lots of protein.

If you still want chicken nuggets, there is still a healthy option available for you.

Grilled Chicken Nuggets

are only 140 calories for an 8-count, and are definitely as tasty as the regular Chicken Nuggets!

As for sides, instead of their infamous waffle fries, you can instead indulge in a side salad with dressing of your choice, or a cup of fruit.
STARBUCKS:
Coffee can't be unhealthy, right? Wrong. In fact, the beloved Pumpkin Spice Latte that only is available to buy in fall is around 400-550 calories! The amount of sugar in drinks such as the PSL or a Caramel Macchiato is sky-high, but there are drinks at Starbucks with significantly less sugar and calories.
If you want an iced coffee, but still want a flavor, try the

Iced Skinny Vanilla Latte

, which only has 120 calories for a Grande, and even less for a Tall size. This drink is still delicious, even without all that sugar.

But if you're in the mood to splurge a little there are still ways you can do this without completely breaking your health streak – If you want a frappuccino, have a frappuccino, just don't add all the unnecessary toppings. By eliminating the whipped cream and chocolate drizzle, it takes off 260 calories!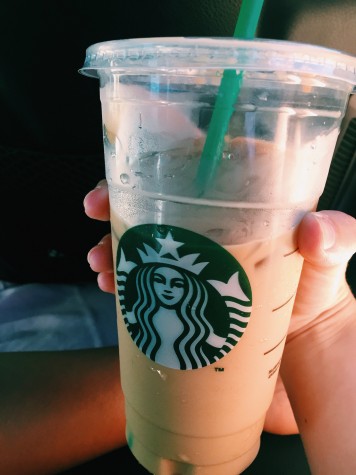 See, it can be possible to go out to eat and still maintain a healthy eating strategy. There are so many options out there at popular restaurants that are healthy, so next time you're eating out, don't be afraid to try something new!