Oh the places we will go.. Seniors take on the college application process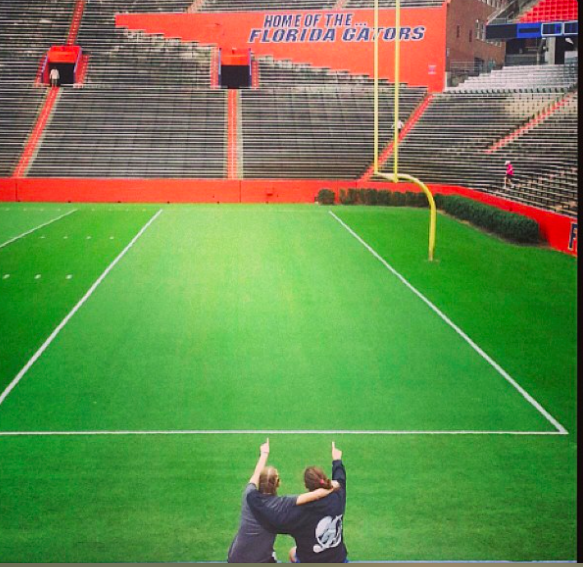 The college application process is not as easy as it may seem. There are so many different aspects that go into finding the best college for you. When it comes to narrowing down your choices money is often a main factor. Out of state schools tend to be two times more expensive than in state schools; a majority of girls have Florida prepaid.
Once you and your parents determine what your price budget is, you must decide what the important factors are to you in your future school.  Some girls prefer smaller schools (under 5,000 people), medium sized schools (between 5,000 and 15,000), and large sized schools (usually over 15,000 people).
To some girls sports are an important factor, while to others it is not important like Senior Emilie Ulbricht's, "dream school is Belmont University, which is a school doesn't have any sports". Natalie Cevallos (12) says, "For me to be interested in a school it needs to have a football team, at least 15,000 students, Greek life, and my intended major which is Studio Art." While others, like Senior Avery Stanechewski, are happy to even get into any college at this point.
Some girls, like Jackie Joyce (12), started their applications as soon as they came out. The first batch of rolling colleges usually open up their applications to students at the end of July or early August; schools like Ole Miss and Alabama. Senior Camille Yodzis says, "I'm so excited that I have been accepted to Alabama, I started my application as soon as I could!"  While schools like The University of Florida did not open up their application until October 1. Every day more and more girls are finding out their acceptances and declines. The application as a whole is not all sunshine and rainbows, and can often be the total opposite for students that have struggled throughout high school and want to attend a very selective school for college. But the good news is there a school for everyone.
Some of our sisters are committed to play sports at the next level. Julia Lester is committed to play soccer at the University of Florida.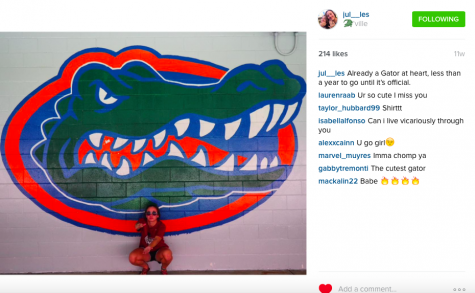 Avery Stanechewski has also verbally committed to play volleyball at Caldwell University.
Verbally committed to play volleyball and attend school at Caldwell University in New Jersey! #GoCougars

— avery $tan (@a_v_e_r_y) October 15, 2015
Listed below is a poll that shows where the seniors have been accepted to so far.