Academy Basketball takes on rival Tampa Catholic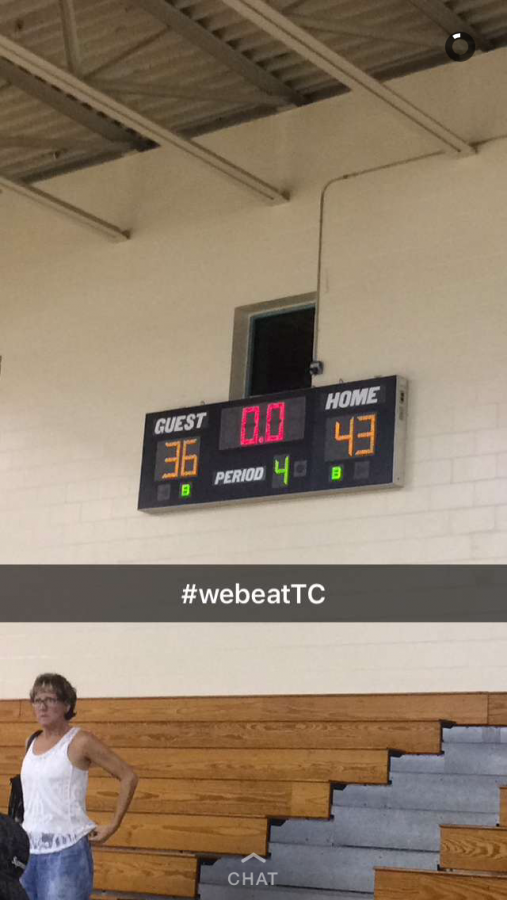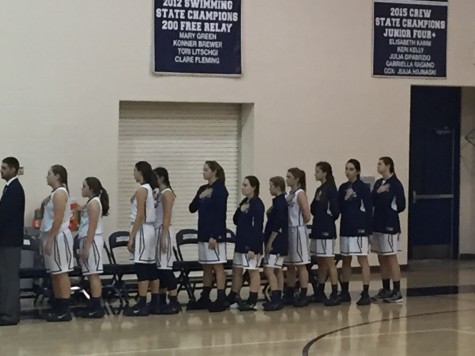 On Thursday, December 3, The Academy of the Holy Names faced Tampa Catholic in a fast pace and high intensity rivalry game. Coming into the game, the Jaguars were the underdogs and Tampa Catholic was the favorite to win. Losing four impact senior players last year, the Jags knew they were going to have to give it their all in order to come out on top. To Academy's advantage, Tampa Catholic junior guard and leading scorer, Maya Blocker, was out with an injury and did not play in Thursday nights game. When the Jaguar's head coach, Christopher Severini was asked about Blocker's absence from the game he stated, "It doesn't matter to me whether she plays or not. We are going to treat it like she is in the game and continue to play tough and fight for a win."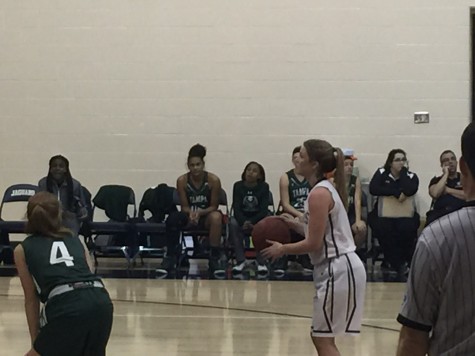 The game started out with Academy and TC tied 6-6 within the first few minutes of the first quarter. The Jaguars pulled through and gained a lead at the end of the quarter, and eventually continued to win the next 3 quarters. Early in the third quarter the Crusaders made a run and came up with a one point lead over the Jaguars. Leading scorer for Academy, sophomore Lindsey Perez, commented, "At that point it was we either let them build on that lead, or fight and get back in the game." And that is exactly what they did. The Jags won every quarter and beat Tampa Catholic 43-36.
#2 Kayla Eckerman (10) played outstanding defense on Tampa Catholic's #3, Dominique Eule, and later some comments were tweeted about Eckerman's hustle.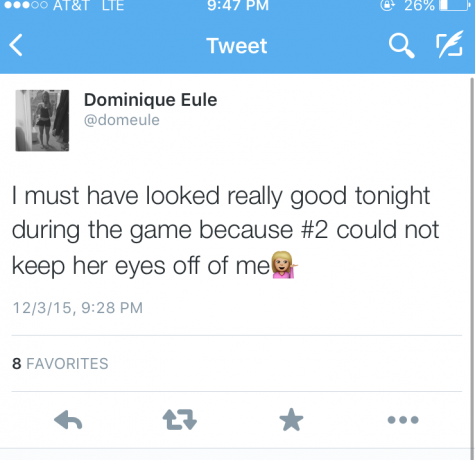 Junior shooting guard, Devin Folkman, commented "This win was very big for our team. I'm happy we finally beat TC on our home court and gave our two seniors a win to remember!"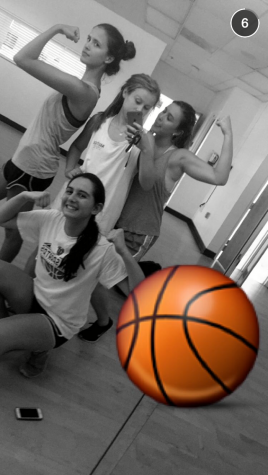 Varsity roster listed below:
Megan Bajo (Sr)
Christina Thompson (Sr)
Devin Folkman (Jr)
Alyssa Muir (Jr)
Domenica Howard (Jr)
Jessica Galvis (Jr)
Lindsey Perez (So)
Kayla Eckerman (So)
Maddy Ruppel (So)
Mickey Carney (So)
Katherine Hahn (So)
About the Contributor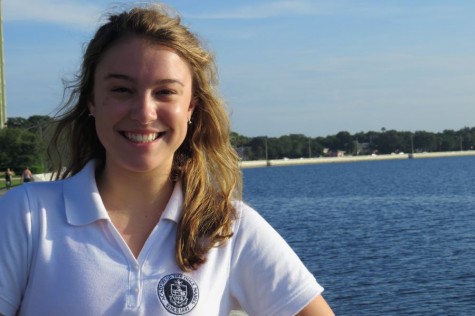 Megan Bajo, Senior Staff Writer
Megan Bajo is a first year Achona Senior Staff Writer. She is in 12th grade and has been attending Academy since Pre-K. Megan tries to stay very involved...