Must try foods from Trader Joe's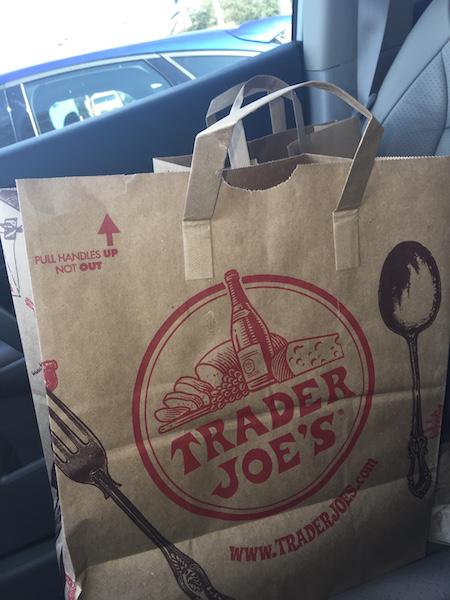 Trader Joe's is a grocery store known for their organic produce and spunky foods. Trader Joe's offers a variety of food options for everyone including those who are gluten-free, kosher, and vegan. By combining unique spices food from Trader Joe's often has a distinct flavor that sets them apart from everyday grocery stores like, Publix. Trader Joe's also has very affordable prices, shoppers can purchase foods similar to those in stores like Whole Foods and Fresh Market without breaking the bank. Like Public, Trader Joe's also sells a variety of household items. Math teacher Megan Dubee confesses, "I have bought  toothpaste from Trader Joe's for over ten years, before Trader Joe's came to Tampa I would have a friend send the toothpaste to me." Dubee also loves Trader Joe's organic produce. Below are a few of Academy girls' favorites from Trader Joe's.
Speculoos Cookie Butter
Cookie Butter is a spread, similar to peanut butter, except it is made of Speculoos Cookies along with what Trader Joe's calls, "magical ingredients" that turn the cookies into a thick and creamy spread. Cookie Butter can go on just about anything, including vegetables. Cookie Butter is most commonly enjoyed on toast, waffles, and pancakes. Junior Mary Kate Urbanski shares, "I usually eat it on a graham cracker and it's delicious." A spoonful of cookie butter is also a great way to satisfy a craving for something sweet.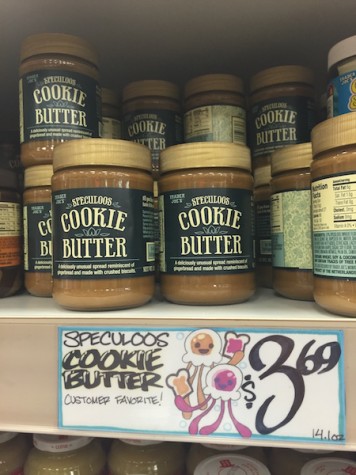 Scallion Pancakes (Pa jeon)
Scallion Pancakes or Pa Jeon, are more similar to omelets than actual pancakes. The pancakes are made of a variety of ingredients including eggs, scallions, onions, mushrooms and more. Junior and Achona staffer, Chloe Paman, simply describes this dish as "heaven." Scallion Pancakes can be found in Trader Joe's freezer section.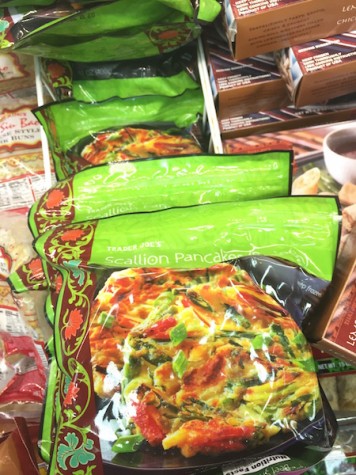 White Cheddar Macaroni and Cheese
Trader Joe's white cheddar macaroni is the perfect comfort food. With shell shaped macaroni and organic white cheddar cheese, Trader Joe's achieves a staple dish with a twist. White Cheddar Macaroni and Cheese is a quick and easy meal, ideal for late nights.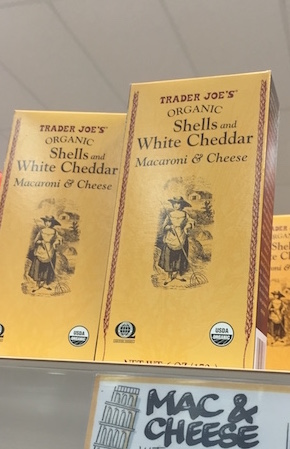 Chicken Tikka Samosas
This dish features flavors from India, Africa, and Asia all in one triangular pocket. The Samosas are filled with Indian curry flavored vegetables and chicken all wrapped in a flakey pastry-like shell. They also have a little bit of a kick to them, Trader Joe's allotted them a medium level of heat.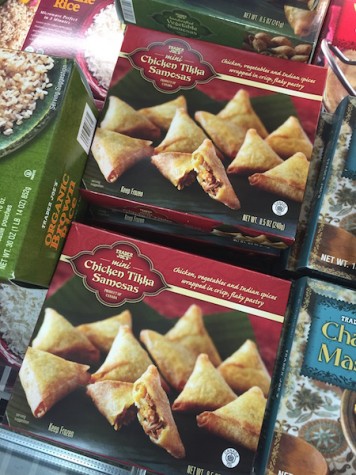 Cowboy Bark
Cowboy Bark is a special sweet treat unique to Trader Joe's. Cowboy Bark is made of a mix of ingredients with different tastes and textures. This delicious snack has a creamy dark chocolate base and is accompanied by toffee, pretzels, chopped peanuts, and almonds.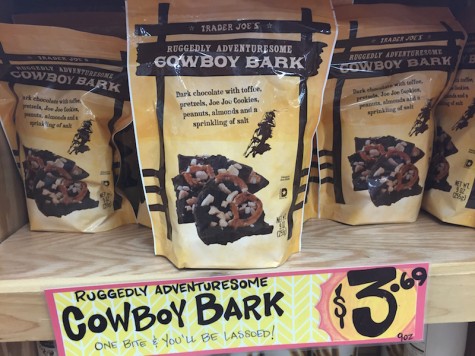 Mandarin Orange Chicken
Trader Joe's Mandarin Orange Chicken is a favorite amongst Trader Joe's customers and Academy Girls alike. Mandarin Orange Chicken tastes like takeout from the best Chinese restaurant in town. The chicken has a delicious glaze with hints of ginger and honey. This chicken is not only delicious, but also is ready in only eight to ten minutes.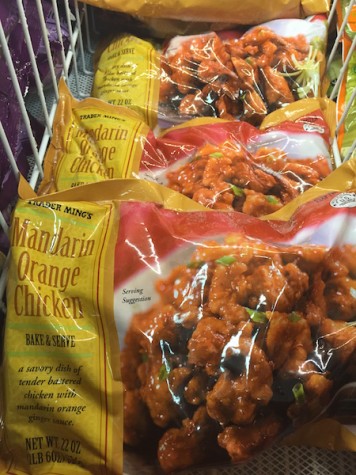 Trader Joe's offers a plethora of food items that are sure to satisfy any unbearable cravings!