Seniors Make Their Mark
Last week, the seniors engaged in the first of many special senior traditions – painting their name under the pavilion. Each year, the graduating class is given a quarter of the ground to make their own – whether that's painting their full names, using a nickname, or just being creative and drawing a picture. Some girls decided to add their painted hand printed next to their name, while others, such as Natalie Cevallos, drew a happy face and a peace sign.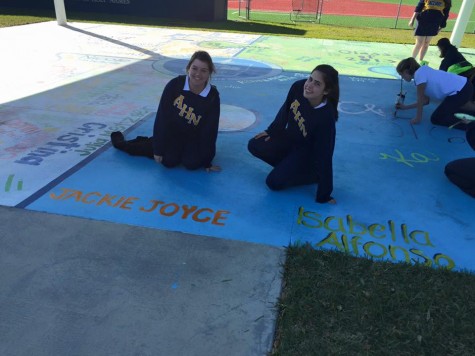 Though not all seniors have painted their name under the pavilion yet, it definitely seems to be coming together nicely. With the help of Beth Chase, all the seniors were able to fit their names cohesively and still could get creative. Each girl's name showcases their individual personality, especially the seniors who excel in Art.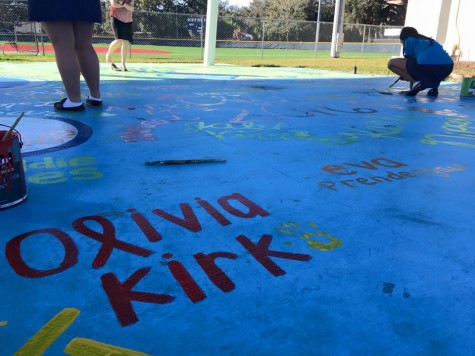 Senior Zoe Bennett was ecstatic to paint her name under the pavilion and leave a mark on the school that she loves.
"I couldn't wait to paint my name!! It is such a cute tradition and it was so nice to do it with my sisters next to me. The whole pavilion came together really nicely and it made me extremely happy that it will be there for the next four years!"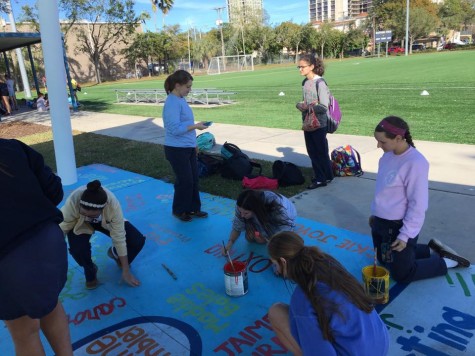 On the other hand, Senior Maria Zeno, like many other seniors, is saddened by this special senior tradition.
"I remember when the Class of 2013 were painting their names under the pavilion, and I just remember it seemed so far away until I was going to be able to do it, and now it's here, and I'm sad that we're seniors and only have four months left of high school!"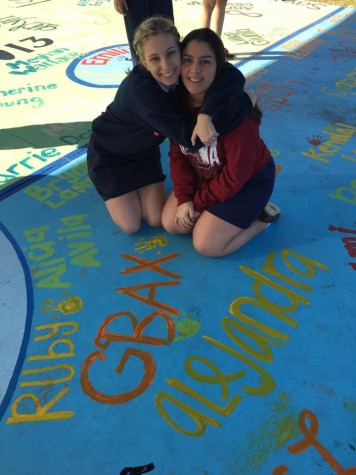 Whether the seniors were saddened by it or excited by it, all in all, painting the pavilion was a special activity for the seniors to participate in together, and they truly did leave a "mark" on the Academy that the lower classes will always remember them by.