Tampa's Hidden Gem: Cuban Restaurants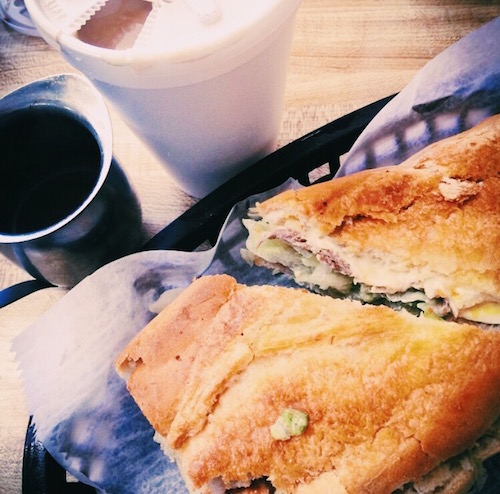 One of Tampa's hidden gems is the variety of quaint Cuban/ Spanish restaurants scattered throughout the city. From breakfast (Café con leche has got nothing on Starbucks), lunch, and dinner, each visit is guaranteed an authentic Cuban meal. Many times, Cuban restaurants garner an authentic ambiance with latin music in the background or a cuban- born host/ hostess (the perfect person to practice Spanish with), that really encompass the Spanish culture.
Next time you take a stroll down Columbus Avenue,  try stopping in at La Teresita.Founded by Cuban immigrants, in 1993, they've successfully been serving thousands weekly. When you're there, don't forget to try some Ropa Vieja or a cuban sandwich. Afterwards, for dessert, try the guava pastry.
Junior, Chloe Paman believes that " La Teresita is a casual place, yet perfect for fixing that cuban sandwich craving."
If you venture out to the Carrollwood area, Cafe Caribe ( my personal favorite) is a must try. Right on North Dale Mabry, it maintains this traditional, "diner- like" appeal and the cuban breakfast sandwiches are just $4.25!
Sophomore Gillian Garcia enthusiastically says," Cafe Caribe is definitely the best place for morning coffee with the best breakfast sandwiches. Plus,the people there are always one of a kind."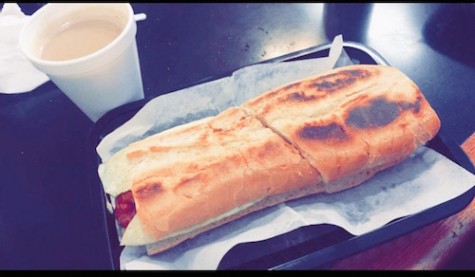 photo credit: Sophia Bahr
For everyone down in South Tampa, Pipo's Cafe is the place to go. Located on Macdill Avenue, Pipo's Cafe is famous for their cuban pork and Pipo's salad. For your meal, you can choose one of their house special menu items for your choice of entree, soup, rice or veggie, cuban bread and butter, with a free iced tea.
When asked her favorite part about Pipo's Cafe, Senior Alejandra Lozano answered in two words,
" their. bread."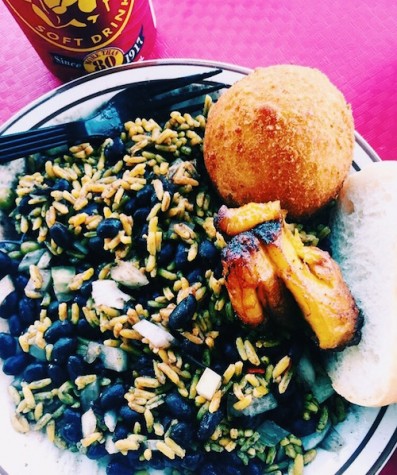 Aguila's, located on Hillsborough Ave., is considered one of Tampa's most famous cuban restaurants and is one of a kind. Aguila's was featured on the hit Food Network TV show, "Man Vs. Food". They take cuban sandwiches very seriously. Together, with Ham, pork, lettuce, mustard, and swiss cheese, they have mastered the classic. If you're there in the morning, be sure to make small talk with the extra friendly owner, Mario. He sweetly illustrates the warm, latin culture in the best of ways.
Junior Teresa Toranzo says,
" My favorite thing to eat at Aguila's is the mojo- pork sandwich. I love eating there because the environment is extremely lively with Mario, who never fails to stop by and chat with each table."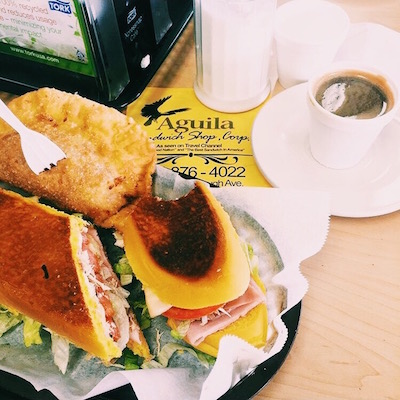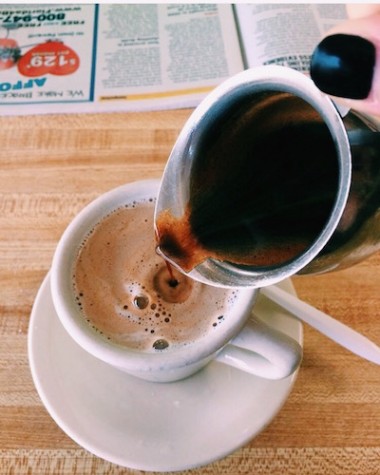 Located in the eccentric Ybor city, the original "Hidden Gem", The Columbia is a Tampa Legend. Famous for their 1905 Salad, their yellow rice and chicken, paella and an assortment of Tapas. Stepping in the restaurant your first time will make you feel like you are immersed in a different Spanish country. I would recommend stopping by on a Friday night for a Flamenco dancing show.
Senior Grayson Garraty adds,
" I love going to The Columbia on special occasions."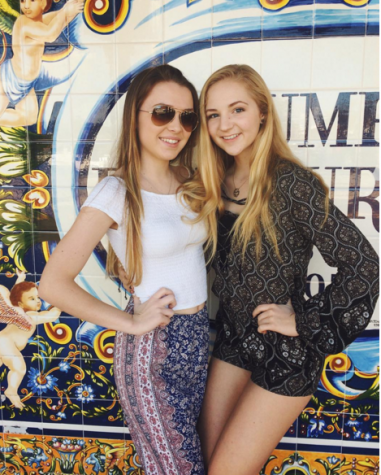 photo credit: instagram, @girly_appetite