The Rise of the "Athleisure" Trend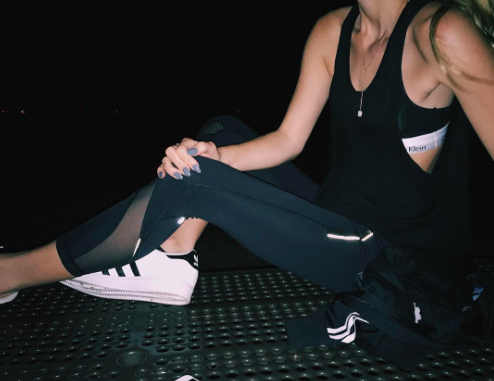 The latest trend to hit the media recently is titled "athleisure." This broad trend accumulates wearing anything like athletic workout clothes or leisure wear, yet making it look somewhat presentable and stylish. Designers everywhere seem to be jumping onto this trend, especially companies such as Adidas, Nike, and Lululemon. Many famous people have also been spotted sporting this trend recently such as Kendall Jenner and Gigi Hadid.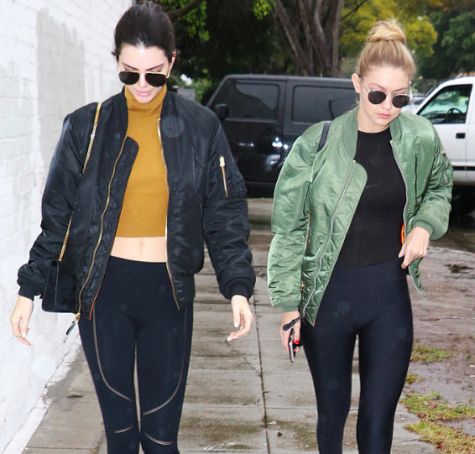 To pull off this trend, you only need to grab a few staple items in your wardrobe and you are set!
-Sneakers→ Originally a European trend often worn with denim, sneakers are now a staple within the athleisure trend. Brands such as Adidas and Nike have made super cute sneakers that have become very popular recently that make any outfit super cute and comfortable to walk around in.
*Senior, Grace Toups, even sported the athleisure sneaker trend recently at Gasparilla, wearing her nike shoes along with leather leggings and a white blouse. 
"Wearing tennis shoes was the best idea ever because all of my friends who wore heels looked miserable and I was super comfortable and had a great time!" stated Toups.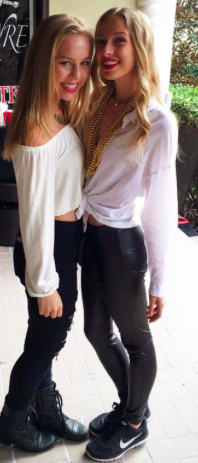 -Leggings/Yoga pants→ Substitute your denim for a comfy pair of leggings or yoga pants. They hold everything in and if you get a black pair, they are very slimming as well. You can easily roll out of bed in these and add cute accessories to dress them up. There are endless possibilities with leggings/yoga pants!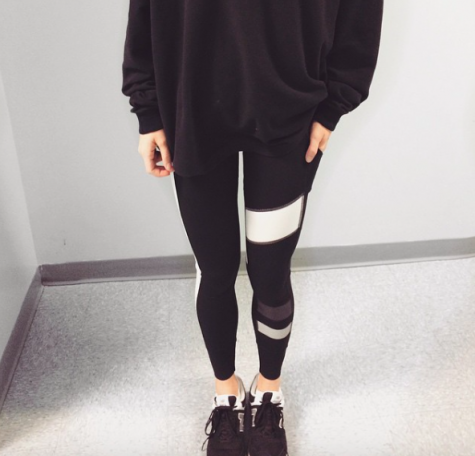 -Bomber jackets→ Bomber jackets are the most recent trend in outerwear this winter season. You can find them in almost any store, in a variety of colors and materials. They add a sporty vibe to any outfit and are comfortable and warm as well.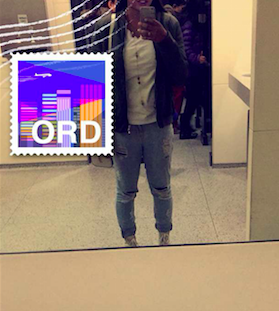 -Hats→ Having a bad hair day? You can easily fix this by adding a hat. Another advantage to adding a hat to your outfit…. it fits right into the athleisure trend. Baseball hats give off a cute sporty vibe that makes you look cute without seeming like you are trying.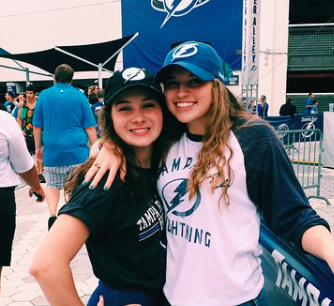 As you can see, the athleisure trend is very easy to recreate. So, go out and experiment with your wardrobe. Comment below what you like about athleisure wear and if you have ever experimented with any of the clothing articles above!